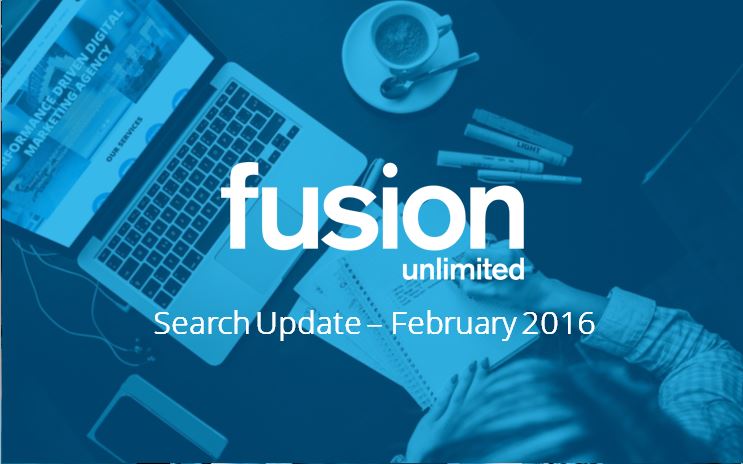 Google updates AdWords, stalls Search Analytics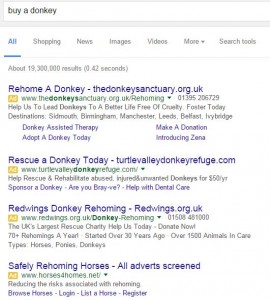 Last month, Google made major changes to the way ads are displayed page, with the removal of right hand side results from the right side of SERPs. Instead, a block of four Ads will be displayed at the top of the search results, followed by a further block at the bottom of the pages. It's currently stated that the four AdWords block will only appear for "highly commercial queries" (e.g. "new car", "home insurance").
This means that in many instances organic listings will be pushed below the fold, with many speculating that this could lead to a lowered click through rate for natural search results.
Although there has been speculation as to how the Google ad changes will affect paid search, as of yet there has been fairly little comment on the changes from an SEO perspective. Alongside this, as Google's Search Analytics report is currently stalled on February 23rd – coincidentally, around the time of the update – an independent analysis of the effect the changes could have on organic click through rate cannot yet take place.
Changes made to Knowledge Box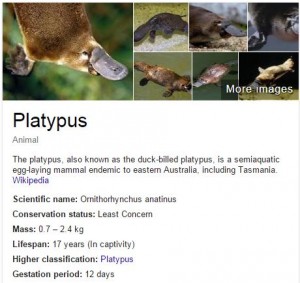 As of February 2016, the Knowledge Graph boxes that appear in Google's SERPs can be manually updated by an of the account associated with the graph.
Previously, the information in knowledge box results was largely taken from structured data and schema mark-up on relevant websites. For example, if a business wanted its phone number, location, or social profiles to be displayed within its knowledge graph, this information would need to be included within the site's schema mark-up.
With the recent update, "official representatives" of the company, person, or website associated with the knowledge graph can now "suggest a change" to the graph. However, this does not make schema redundant, and having valid and rich structured data is still important.
Although it's not guaranteed that suggested changes will actually take place, the update gives a further degree of power to webmasters or account owners in ensuring that their site is visible in the SERPs.
Accelerated Mobile Pages now live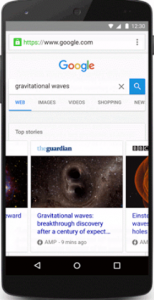 After being trialed in a mobile demo site, Google's Accelerated Mobile Pages are now showing as live in mobile results for all users.
Initially announced by Google in October 2015, the Accelerated Mobile Pages project is designed to help boost page speed, cut load times, and result in a faster mobile search experience.
The open source initiative is currently backed by around 6000 developers, with thousands of sites currently signed up to show AMPs.
At the time of writing, Google has declined to comment on whether accelerated mobile pages are likely to receive a ranking boost. However, when asked about AMP and natural search, Google's David Besbris reiterated that page speed and load time are both relevant ranking factors. This hints that at some point in the future, Accelerated Mobile Pages could be treated preferentially in comparison to regular pages.
Study shows outbound links could affect rankings
In January, Google's John Mueller stated that outbound links are not used as a ranking signal.
However, the results of a recent study suggest that this might not be the case. To test Google's claims, US based SEO agency Reboot Online conducted an experiment to find whether outbound links really do have no effect on rankings.
Reboot created 10 new web pages, each containing similar but not identical copy. Each page contained a control nonsense keyword – Phylandocic – that before the experiment resulted in 0 search results. 5 of the 10 webpages linked out to high authority sites like the University of Oxford, and 5 contained no outbound links.
Once the webpages had been crawled, a search for Phylandocic resulted in the 10 webpages being displayed in the SERPs. It was found that the top 5 webpages were those that linked out externally, whereas the bottom 5 were those that had no links whatsoever.
Whilst the conditions of the experiment were by no means natural, the results seems to indicate that linking externally could in fact have some benefit to a site, going against Google's recent comments.