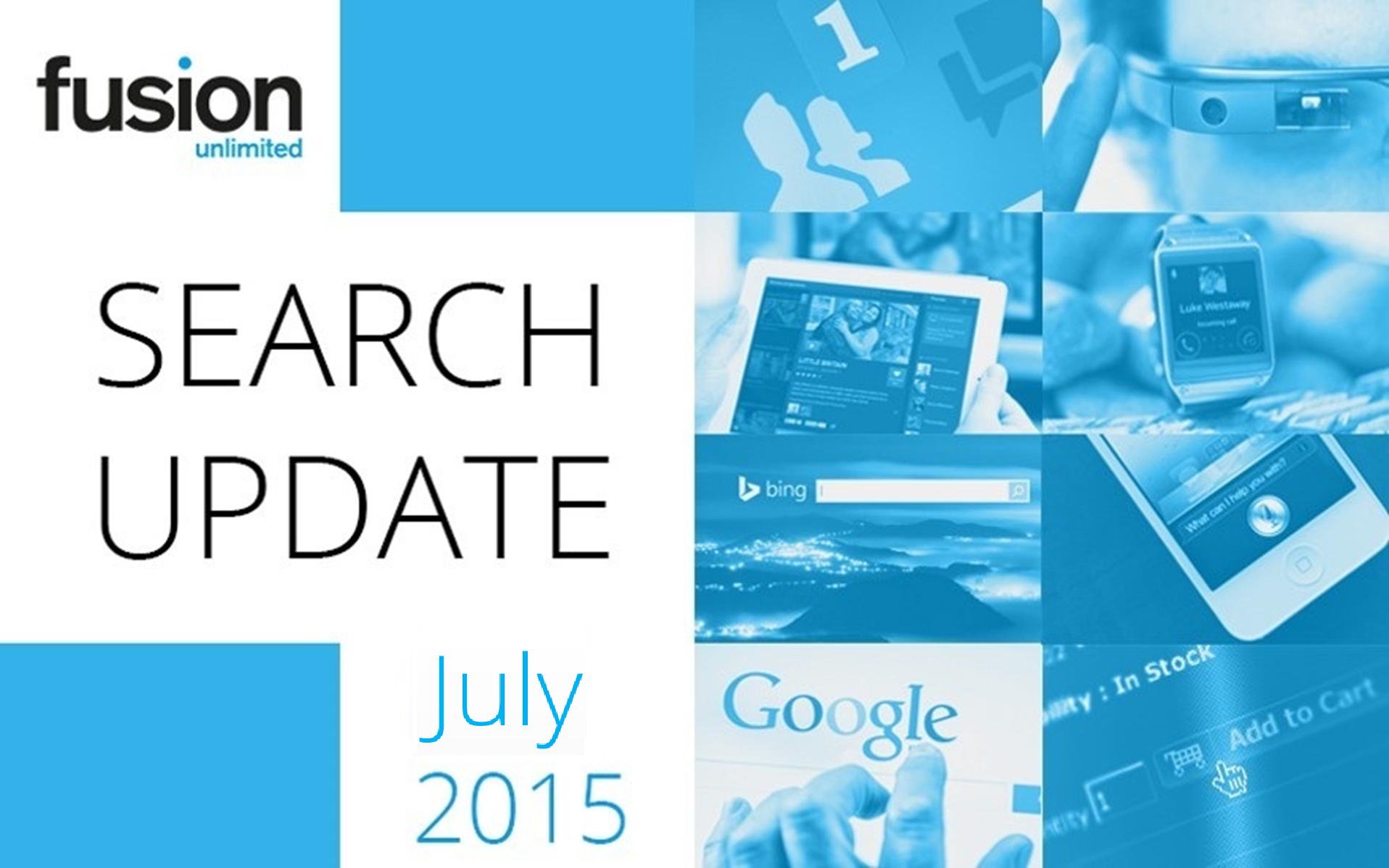 Google confirms Panda 4.2 now rolling out slowly
After months of speculation, Google have stated that as of 22nd July 2015, the Panda 4.2 update is now rolling out. Panda last updated around 10 months ago in September 2014, making this the longest gap between updates so far.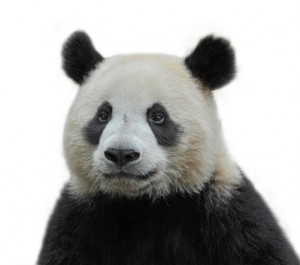 The rollout means that sites penalized by the last update – which affects sites with "poor quality" content– should in theory be able to recover, providing they've made steps to stand in line with Google's recommendations.
However, unlike previous updates, webmasters are unlikely to notice these changes immediately. That's because Panda 4.2 is rolling out at a much slower rate than usual, meaning that any changes to rankings are likely to take place over a much longer period of time.
Speaking about the update, Google's Webmaster Trends Analyst John Mueller stated that Panda 4.2 is updating at a slower rate than normal due to "technical reasons" and an "internal issue". With this in mind, it could take months for webmasters to see any positive or negative influence.
Webmasters warned for blocking JavaScript & CSS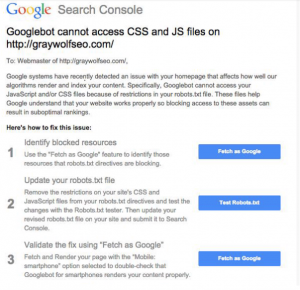 Towards the end of July mass notifications were issued to webmasters through Google Search Console (formerly Google Webmaster Tools), highlighting sites that appeared to be blocking CSS and JavaScript.
This follows Google's October 2014 webmaster guidelines update, which warned that blocking CSS and JavaScript could result in "suboptimal rankings". This is something the notification specifically states, before offering information on how to fix the issue.
Whist recommendations not to block JS and CSS may have been in place for a while, this is the first time that webmasters have been nudged en masse towards rectifying this.
However, webmasters in receipt of this notification shouldn't worry, as it appears to be a widespread and often general warning. If you did receive this notification, the best course of action is to simply follow the steps within.
Google says all generic Top Level Domains treated the same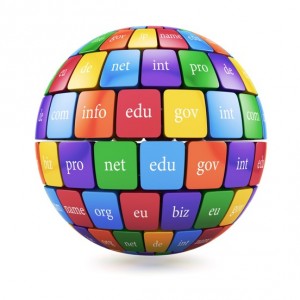 Back in 2014, the rules around generic Top Level Domains ( e.g. .com, .org) changed, essentially allowing for a whole new and unrestricted range to be created.
These changes brought on much speculation about how new gTDLs would be treated by Google, with many assuming that certain domains would receive preferential treatment. This was especially the case for geo specific gTLD's (e.g. .london), which it was commonly assumed would rank higher in their respective locations.
However, in a recent Webmaster Central Blog Google's John Mueller cleared up some misconceptions. As it turns out, the new gTLD's are handled in the same way as the old gTLD's, with Mueller stating that "our systems treat new gTLDs like other gTLDs…. keywords in a TLD do not give any advantage or disadvantage in search". This is the same for geo-specific TLD's (although "there may be exceptions down the line"). However, Google does make an effort country code top-level domains (like .uk) to geo-target websites, but this is something that was already known.
Google summed up the rules around gTLD's as "if you spot a domain name on a new TLD that you really like, you're keen on using it for longer, and understand there's no magical SEO bonus, then go for it ".
Google clarifies position on asking for links
During July, a small post on the Portuguese Google webmaster blog attracted the attention of many in the SEO community, after it said that asking for links could result in a penalty for Google.
The translated post , with original emphasis, reads "let some advice to [sic] ensure you that you are not violating Google's guidelines: do not buy, sell, exchange or ask for links".
Linkbuilding has long been a standard procedure for SEO's, and as such the implication that this practice inherently falls outside of Google guidelines was news to many.
However, Google later altered the post to read "do not buy sell, exchange or ask for links that may violate our linking webmaster guidelines". So, asking for links and linkbuilding is not a violation of guidelines, so long as this is done in a manner Google approves of.