THE RETURN OF FROOGLE?
For the first time since 2012, Google Shopping will allow you to list for free. This was rolled in the US on April 27th and will continue to roll out globally over the coming months.
As of last week in the US, the Google Shopping tab results consists primarily of free listings. However, Google still plans to charge companies for top placement as promoted listings. These will look similar to the Shopping listings on the main Google SERP; where the listings will remain paid for.
Google hopes that this will give a little relief to smaller businesses and the retail sector in general as many brick and mortar retailers are looking to move their sales online.
According to a report on The Verge, Google has been working on these changes for some time, but the ongoing coronavirus pandemic has accelerated these plans.
Existing users of Merchant Center and Shopping ads will already be eligible to show products in the unpaid listings. To opt in, select "Growth" and then "Manage programs" in the left navigation menu and select the "surfaces across Google" program card.
New users of Merchant Center will be able to opt into surfaces across Google during the Merchant Center sign up process and start creating a product feed.
Call Ads now include a 'Visit Website' option
Call Ads, previously known as Call-Only Ads, will now include an option to add a 'Visit Website' link in a bid to give customers more ways to connect with your business.
Customers will have the option to either visit your website directly via the link or call by clicking on the headline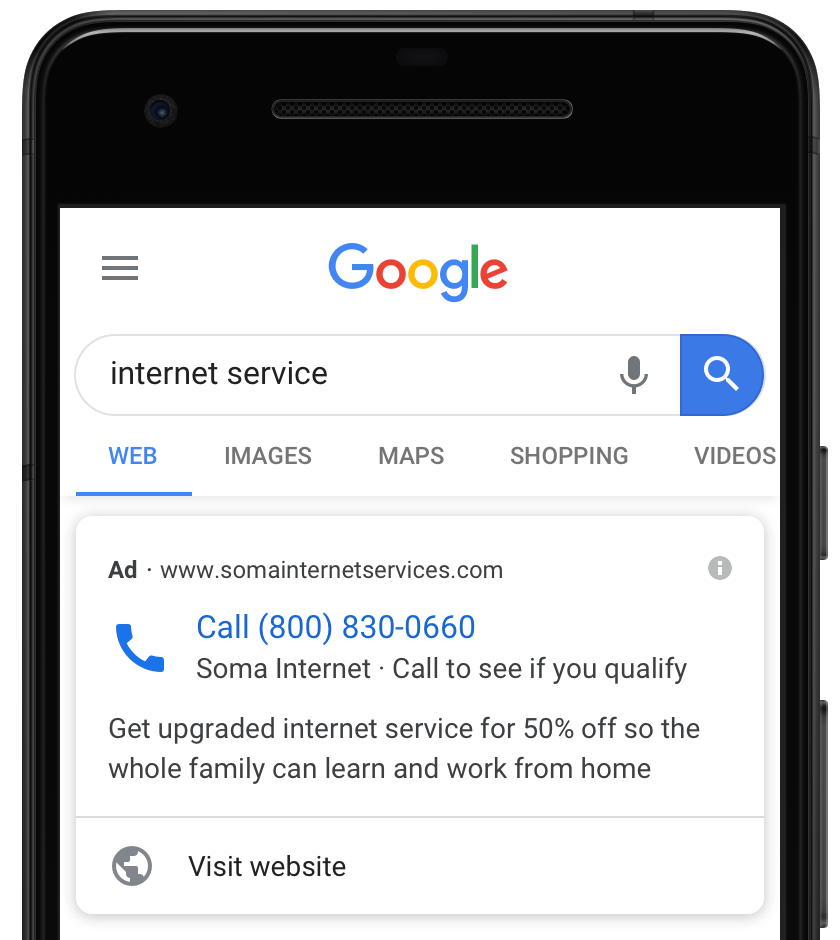 Google hopes that this will help businesses that rely on calls for new sales by preventing accidental calls and assisting more qualified leads.
To add this option to new or existing call ads, simply add a Final URL.
Requesting Verification
Google are going to be requesting advertisers to verify their identity in order to include further information with the ads (name and location):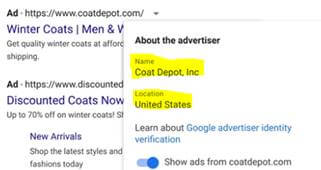 Google hope that this change will increase trust in ads by providing users with more information on who is advertising to them.

It is expected that this change will take a few years to cover all global territories. This is rolling out in the US first and continue to expand globally.
Check out our latest blog posts for the latest news, and if you're interested in finding out more about what we can do for your brand, get in touch with us today.