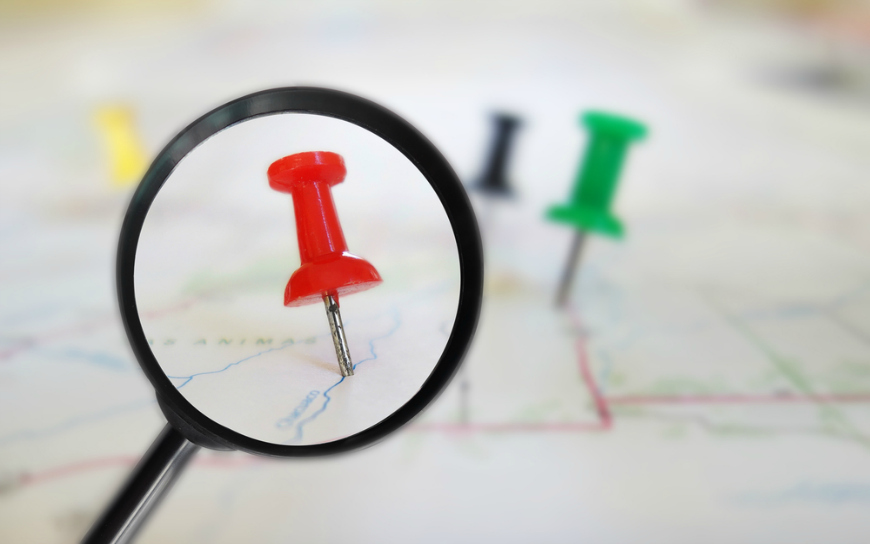 In the past year, searches with localised qualifiers have rapidly increased, Google recently reported.
In a post on the Inside AdWords blog, Google stated that queries with "nearby and "near me" qualifiers doubled, with around 80% of these searches coming from mobile. Google cited "heightened expectations for immediacy and relevance" for the increase, with a reported 4 out of 5 people stating they'd prefer search ads to be less generic, and specifically tailored to their city, post code, or immediate surroundings.
The information was released alongside details of a new ad format, specifically targeting "near me" searches. Google announced that from late May users searching in a "[business] near me" and "nearby [business]" format will be shown 3 or 4 different local business ads. Rather than containing simply copy, these ads will show buttons that allow users to find the location of, or directly call the business, as seen below.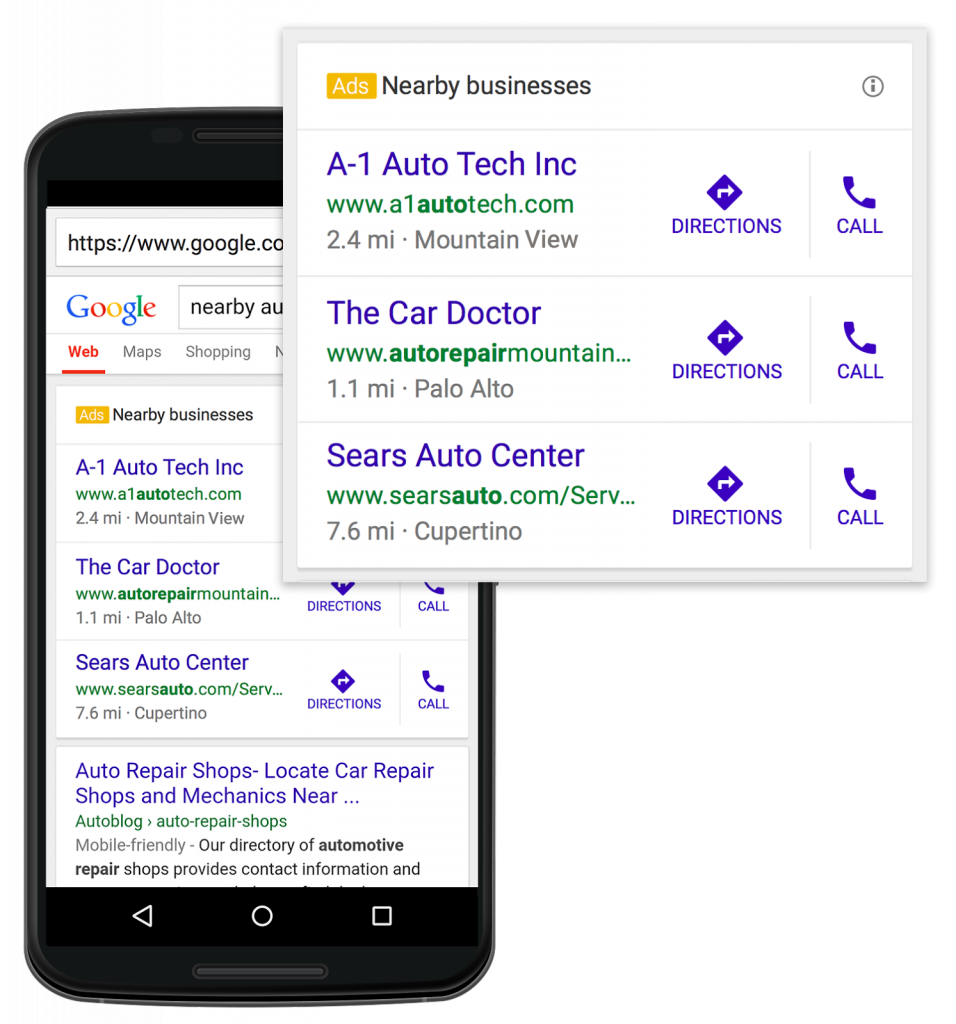 Both directions and a call button have only previously been available on organic local business listings, with ads having only a call button; users will have had to click through to find out location details.
This comes off the back of November 2014's location extensions update, which meant that users could potentially be shown 3 or 4 ads for different locations of the same business. However, with these latest changes, Google appear to be levelling the playing field somewhat, allowing for more businesses to achieve top of the page and above the fold ad space.
To view the statistics in full, and read more about the update, head over to the Inside AdWords blog.