Post-Halloween greetings from Fusion Content. It's been the season to be scary. The world's biggest brands and content creators headed outside to trick and treat, as campaign activity took a frightening turn towards the paranormal.
Now that the pumpkin lanterns are well and truly out, read on for the best examples of Halloween marketing this year.
Stranger Things turns the internet Upside Down (spoiler free!)
The Internet loves talking about what it's been watching. In recent months, few series have received more hype than the newest Stranger Things. Netflix released the show's second season on October the 27th.
As a goldmine of pop culture throwbacks and retro references, the series presented super partnership opportunities to a range of brands:
SPOTIFY
Spotify allowed users to find out which Stranger Things characters share their musical tastes. Firstly, they tailored playlists to the season's main characters' preferences. Then, they compared them with users' listening histories. Options ranged from the Demogorgon's Upside Downers to Eleven's Breakfast Jams!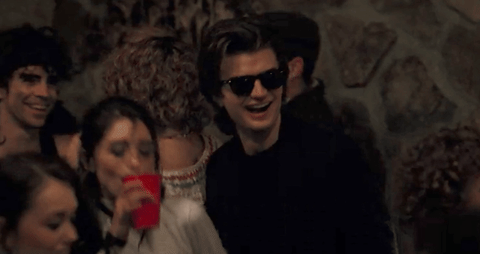 TOPSHOP
Topshop converted their flagship Oxford Street branch into a Stranger Things shrine. They recreated a range of the show's most iconic locations, such as Hawkins Lab, the games arcade and the Byers' heavily graffitied living room:
https://twitter.com/Topshop/status/925044696182910977
https://twitter.com/Topshop/status/924621868526653441
KELLOGG'S EGGO
These are the snack of choice of one of Stranger Things' most iconic characters. Since series two arrived, the Eggo Twitter has practically become a Stranger Things fan account (with a few outrageously bad puns thrown into the mix):
You'll love these Eggo recipes. Trust us. Friends don't lie.
Get the recipes: https://t.co/zddMfmZ2i5 and watch #StrangerThings on Netflix. pic.twitter.com/TQ48dlUuKA

— Eggo® (@eggo) October 27, 2017
Aaaand done. Don't worry @Stranger_Things, we won't L'Eggo of any spoilers. #FriendsDontSpoil #StrangerThings pic.twitter.com/6lgXgDuOyu

— Eggo® (@eggo) October 27, 2017
All of these are instances of brands imaginatively tapping into mainstream pop culture events to create relevant and timely marketing. Kellogg's activity is an especially excellent example. By capitalising on Eggo's sudden uplift of pop culture relevance, and crafting a social strategy around it, they've been able to grow their brand in a new direction for a widened and younger audience.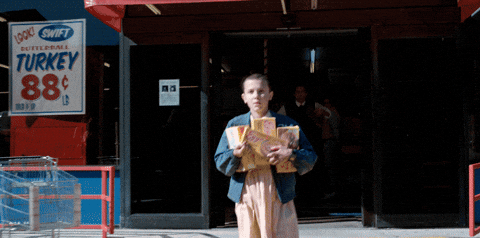 Svedka Vodka uses display ads to haunt the internet
Svedka Vodka took an unconventional but eerily brilliant approach to its Halloween-themed marketing, which combined creative activity and remarketing to possess users' social feeds with spooky Svedka Vodka content.
The campaign began by serving clickbait Halloween-themed cocktail recipes on users' feeds. However, all wasn't as it seemed. If a user clicked they link, they'd instead be spirited away to a video proclaiming that the curse had been laid:
From then on, they would be shown a cocktail of creepy banner ads. Geotargeting and retargeting methods made the curses uncannily unique: users in New York would be served New York specific ads, for instance.
And the user could only lift the curse by sharing one of the clickbait articles from Svedka Vodka's Halloween hub. The curse would pass on to their friends and the cycle would begin again!
The brand's multi-channel strategy created a memorable, outside-of-the-box campaign. Whilst we wouldn't normally advocate shaping a digital strategy around hexing your audience, it certainly paid dividends on this occasion!
Burger King clowns around with McDonald's and IT
Like Kellogg's Eggos, Burger King's Halloween content tied into pop culture happenings. Yet, rather than using pop culture to promote their own product, Burger King used it instead to take a swipe at a rival. The target? Historic arch-nemesis, Ronald McDonald.
This Halloween, BK invited the world to dress-up as scary clowns and, in many of its biggest locations (such as Leicester Square), offered free burgers as a reward. The campaign's motto summarised the endeavour succinctly: 'Never trust a clown'.
This isn't the first time that Burger King has trolled its competitors in its Halloween content. Last year, one outlet dressed up as McDonalds' ghost:

Credit: AdWeek
Nevertheless, it's an inventive approach that capitalised on a seasonal opportunity to create conversations and serve up buzz around the brand at a competitor's expense (which is risky, but fits within Burger King's wider brand identity).
Come back next month, where we'll be chatting all things Christmas!