Google release Google Ads Editor v1.4
Google have now introduced Google Ads Editor v1.4. This has brought two key benefits, with the new update now supporting Recommendations and Local Campaigns.

For your local campaigns, you can now easily search and replace text, move items and undo or redo changes to your local campaigns, in bulk.
Recommendations provide customised suggestions to help improve your campaign's performance. To make it easier for you to implement these suggestions at scale, you can now review and apply recommendations across accounts in Google Ads Editor.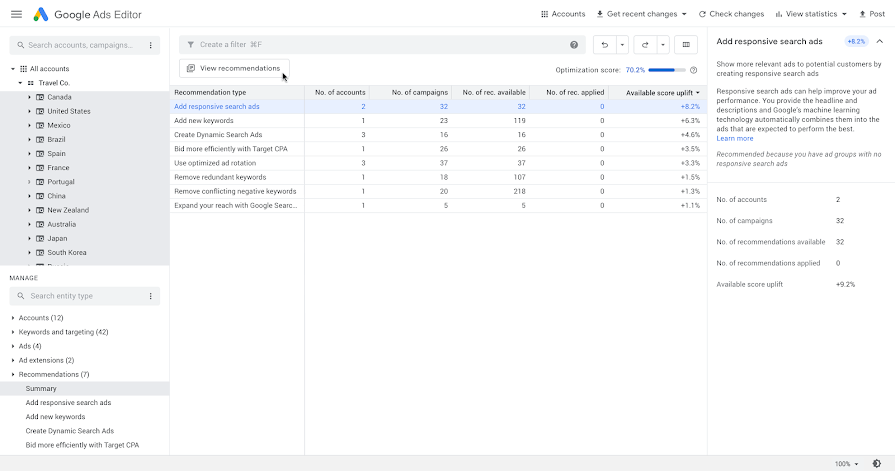 image taken from Google support
Recommendations in Editor are sorted by type, making it easy for you to understand where (and how many) recommendations can be applied in your account. For example, before applying a recommendation you can see how many accounts and campaigns could benefit from its implementation.


New look and feel for responsive search ads 
We now have an improved  look and feel of responsive search ads, with new and updated creative layouts, automatically generated video and more engaging ads to drive online sales. Three new responsive display ad layouts have been rolled out, each using automated image enhancements, including smart image cropping and text overlays. These new layouts have been designed to help you improve performance and deliver even more engaging ads.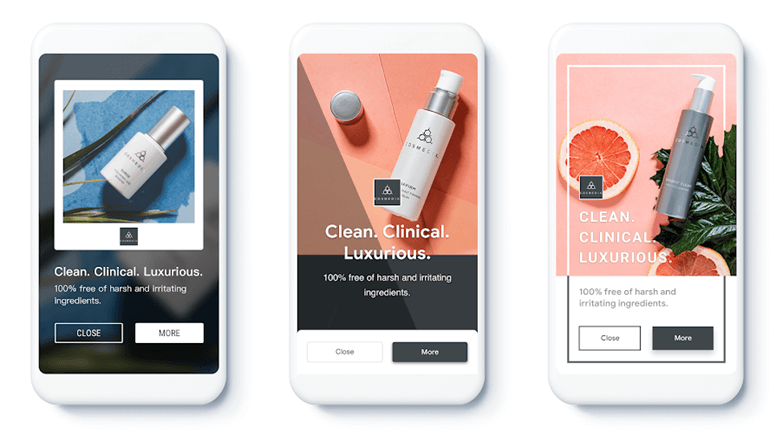 According to Google, over 60 per cent of shoppers say that online videos have given them ideas or inspiration for their purchase, and adding video to your responsive display ads can result in five per cent more conversions at a similar CPA. To make things simpler and faster, Google can automatically create video ads for you by using your existing image and text assets.

We've also seen an improved look and feel of dynamic display ads, which now includes a single-image layout to highlight individual products. These new formats will now display your company name alongside your logo to help convey your brand's offerings clearly. If selected, the optional "promotion" text will become more visible in most ad sizes.


Google testing different font sizes in ad headlines
We've recently seen Google test different font sizes in the ads for headlines, with Headline 1 now in a much larger font that normal. It also sits on a different line to the other headline(s) rather than sitting close together and flowing onto the next line. It appears only some users are seeing this at the moment.
Left is how they look normally, with the new style on the right: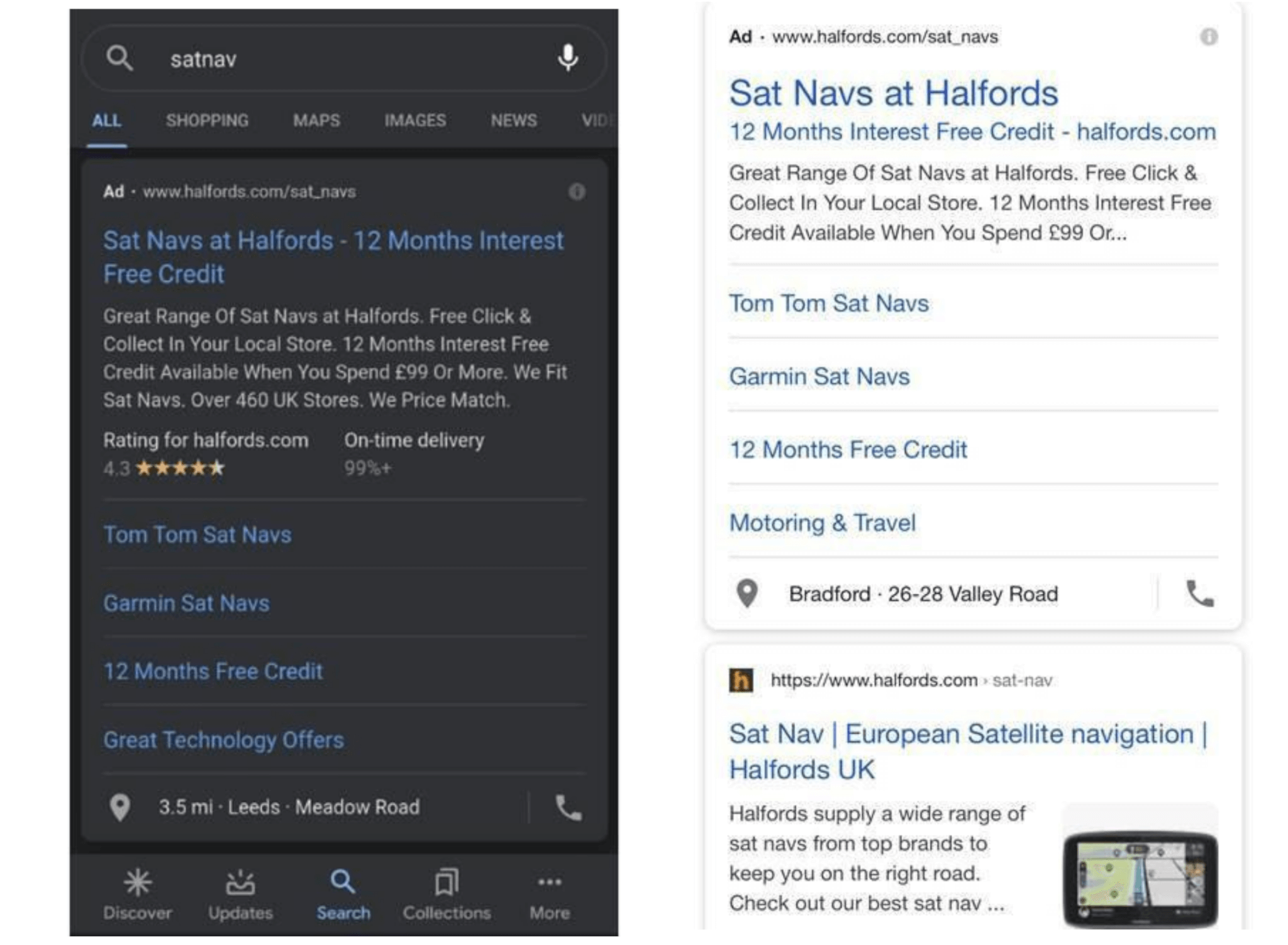 Improvements made to Smart Shopping
We now have a 'New Customer Acquisition' goal in Smart Shopping campaign settings. Google have also added more visual features so the format in which your products are displayed will also respond to your customers' needs.
For example, a customer may see a video Display ad from your Smart Shopping campaign to help showcase relevant products to them in that moment. They may also see a more immersive, browsable experience with a carousel of your most relevant products. 
Check out our latest blog posts for the latest news, and if you're interested in finding out more about what we can do for your brand, get in touch with us today.