Join Fusion's SEO team as they round up last month's major industry updates.
GOOGLE ADDS RICH RESULTS FOR Q&A PAGES
Announced at the start of December, Google is expanding its rich results with the addition of question & answer pages.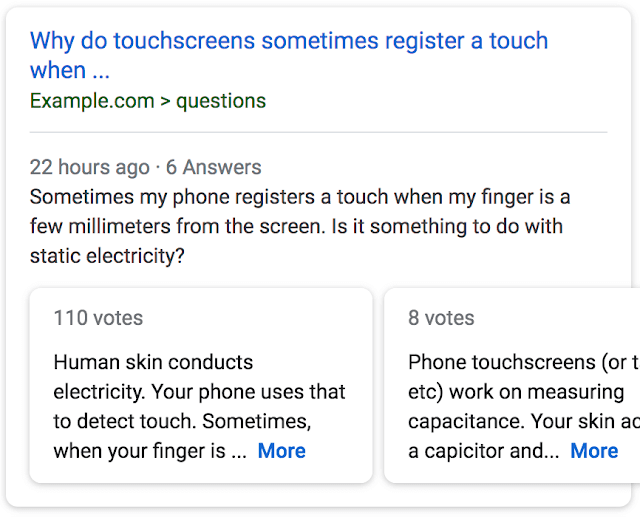 These rich results will display multiple answers to a question on eligible search results in order to help users find relevant information quicker within Google search results.
In order to appear within the Q&A rich results, site owners will need to implement QAPage Schema within their site, along with Question Schema and Answer Schema. Google has provided examples of how to implement this in JSON-LD format.
Within Google's content guidelines, they have specified that this schema is not suitable for FAQ pages or pages where there are multiple questions per page. This schema should only be used on pages where the focus of the page is a single question and its answer.
GOOGLE UPDATES LOCAL PACK TO DISPLAY 'SOLD HERE' PRODUCTS
Google introduced a new feature within its local map packs which shows whether a searched product is sold in a store displayed within the view. Google will also display if the search product is mentioned within the site.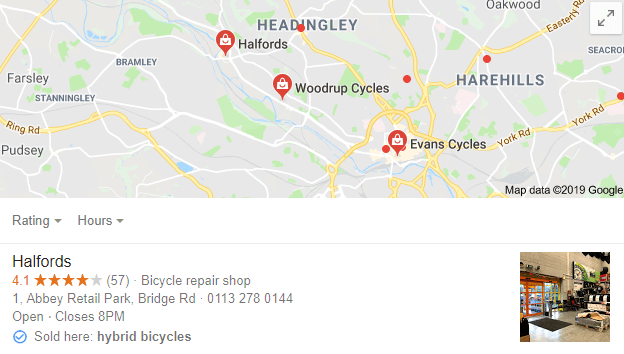 This new addition to the Google local map packs will make it much faster for users to decide to visit a certain store or website if they can see that the company stocks the item.
GOOGLE ADDS "RESERVE A TABLE" BUTTONS TO LOCAL LISTINGS
Spotted on some local listings for restaurants, Google is testing new buttons which will allow users to reserve a table or look at available tables the following day directly from Google, rather than needing to visit the restaurant's website.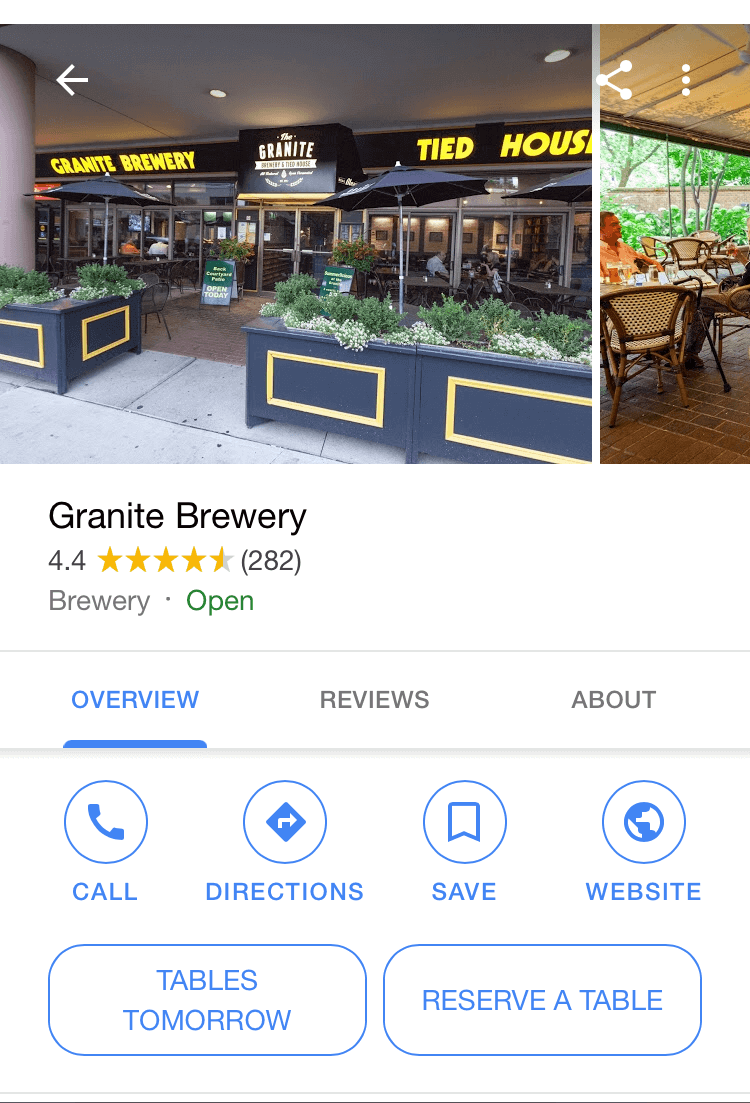 After releasing the ability to follow businesses via the Google Maps app in October, the new hotel local pack layout and Google My Business app (discussed in last month's blog), we can see that Google does not intend to slow down on expanding the functionality of their local business tools.
GOOGLE INTRODUCES NEW STRUCTURED DATA FOR LIVE STREAMS
Introduced at the start of December, Google released a blog post announcing the support of new structured data which will allow users to create schema for live streams.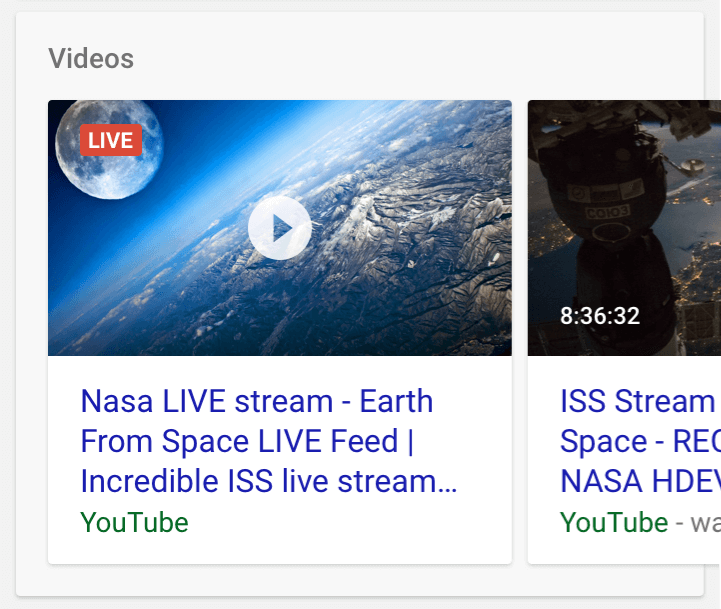 The Broadcast Event schema allows users to set a broadcast as a live stream by setting the isLiveBroadcast property to true. Users will then have the ability to see if the livestream has already started or is due to start by adding a time and data (ISO 8601 format) inputting this into the StartDate property. Google has provided an example of this schema within a guide.
GOOGLE SEARCH CONSOLE MIGRATES REPORTS TO NEW SEARCH CONSOLE
Google confirmed via the Google Webmasters Twitter account on 13th December that they have fully migrated the following reports to the new search console:
AMP
Index Status
Manual Actions
Mobile Usability
Rich Cards
Search Analytics
These reports will no longer be available to view via the old Search Console dashboard and users will now be shown a message linking them to the report within the new Search Console dashboard.
GOOGLE ADDS BRUSHING TO CHART INTERACTION FILTERS TO DATA STUDIO
Adding chart interactions to reports can create interactive reports by allowing users to use charts as filters, as discussed in our previous blog post. Google has expanded the functionality of chart interactions to include brushing on time series, line charts and area charts. This will allow users to drag their mouse across an eligible chart and filter surrounding data based on the data selected within the chart.
Within the below example, we can see that the date range of the data is from 1st January – 8th January on the time series chart. Using the brushing filter, we can click and drag our mouse from 3rd January – 5th January in order to filter the report to display data from this date range. Right clicking and hitting 'reset action' will reset this filter.
This filter can be used in conjunction with other filters and chart interactions. By clicking on the data within the table or pie chart, we can further filter data to suit our needs.
GOOGLE DATA STUDIO ADDS COMMUNITY CONNECTORS AND VISUALISATIONS
As a new addition to Google Data Studio, Google has added the ability the allow anyone to build their own connections to any internet-accessible data source and create custom data visualisations which can be shared between users within the community.
Community connectors will allow users to develop connectors for sources such as:
Platforms for social media, CRM, search, finance, HR, advertising, etc.
Public and other open data sets.
Private company data.
Any data source or service that can be accessed over the internet using Apps Script.
Google has created a guide in order to help developers create their own visualisations and has got the ball rolling by creating their own custom visualisations which anyone can use to visualise their data.
Both of these new features are open source with a condition placed on custom visualisations requiring these to be made public.