Join Fusion's SEO team as we round up last month's major industry updates.
Google's December Core Algorithm Update
Google confirmed that they released a broad core algorithm update on 3rd December.
Later today, we are releasing a broad core algorithm update, as we do several times per year. It is called the December 2020 Core Update. Our guidance about such updates remains as we've covered before. Please see this blog post for more about that:https://t.co/e5ZQUAlt0G

— Google SearchLiaison (@searchliaison) December 3, 2020
This is the first broad core algorithm update Google have released since May 2020.
Consistent with past broad core algorithm updates, these are much more significant and look at providing an overall improvement to the algorithm. As these updates focus on the general improvement of the algorithm, there are no specific focus points in regards to optimisation.
For more information on how to assess site content which has been negatively affected by this update, we would recommend reading our post on the January broad core update, in which we provide a list of questions site owners should use to optimise their site.
Google Display Page Experience Icons in Search
Within Google's initial announcement that their page experience algorithm will be released in May 2021, Google confirmed that they will also be releasing a visual indicator within the search results page. Users have spotted instances of Google testing this feature recently.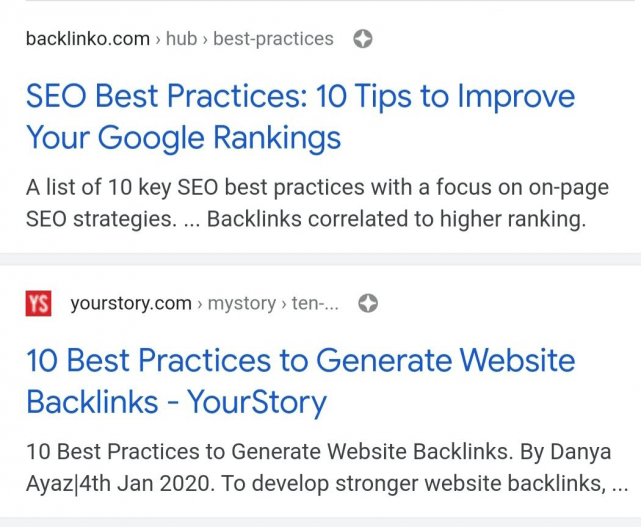 The four-point star icon (as shown above) will be displayed beside results when the page passes the core web vitals threshold.
As this is currently a test from Google, it's worth noting this feature is subject to change or removal.
New Google Maps Features
We have also seen several updates come to Google Maps this month.
Search Results in Google Maps
Search results now display within Google maps. This is currently being displayed within business listings.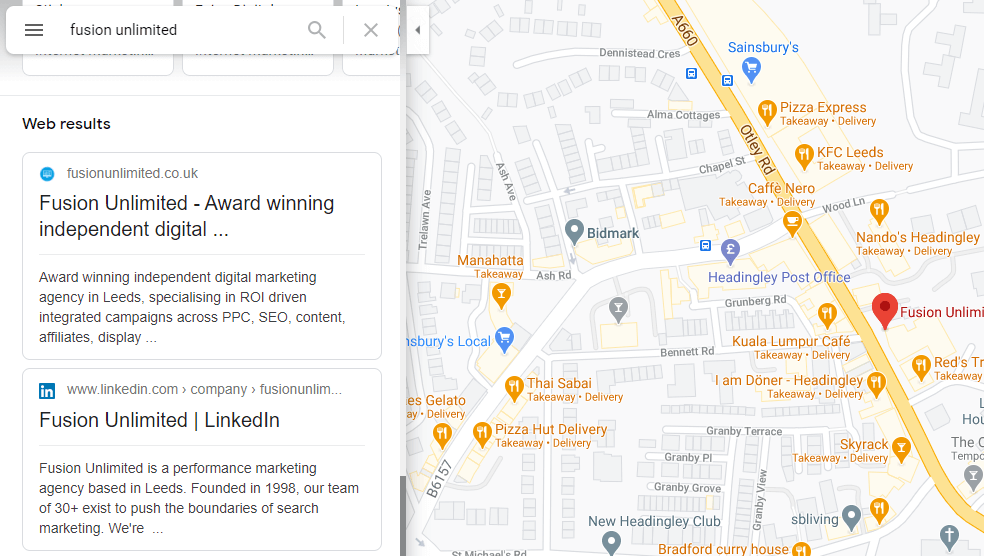 Ensuring search results for a business adds a new level of visibility. As the search results add another method of access to a site, this could potentially lead to users accessing another site if a business' search results contain listings for competitors or other alternative sites.
Google My Business Messages Come to Google Maps
Google have expanded the ways in which business owners can access Google My Business messages from customers and ways in which customers can message businesses. Previously only accessible via Google My Business and text, customers and business owners will now have the ability to send and access messages via the Google Maps business listings.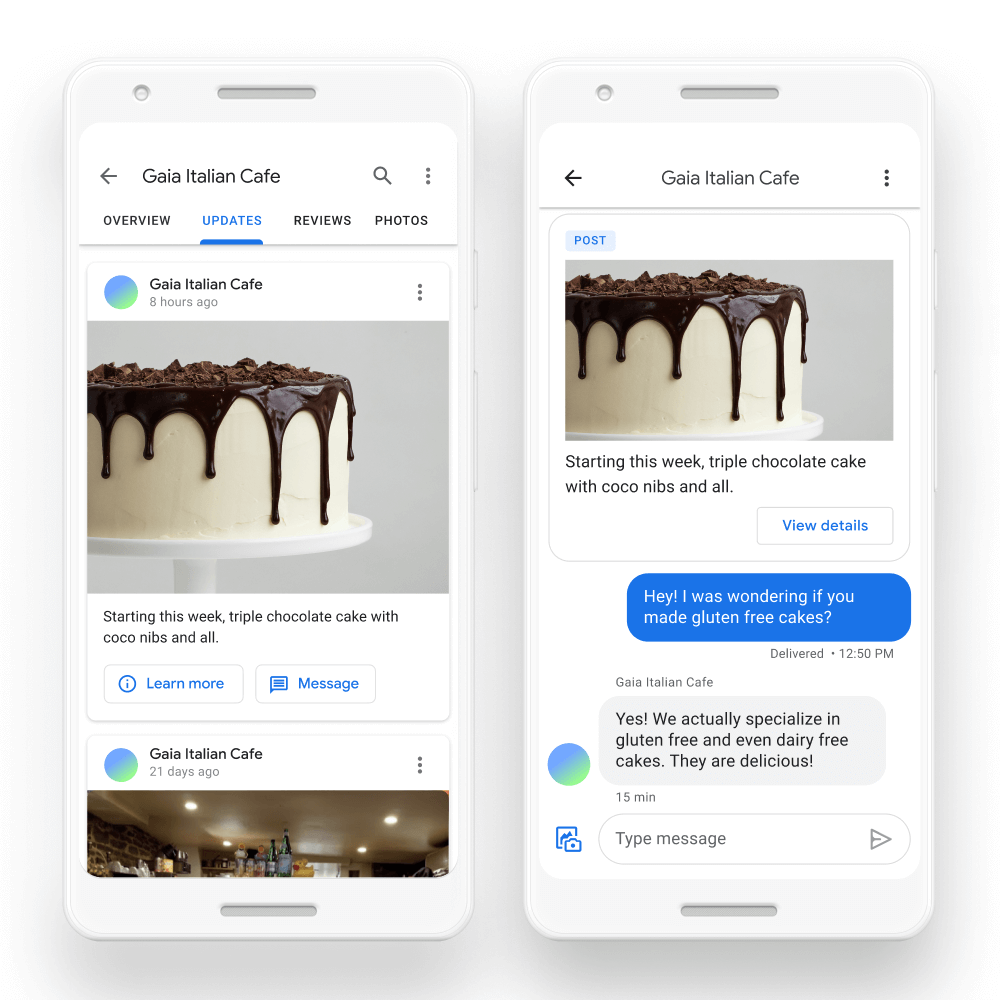 Customers can also start a conversation under any post within a business listing and customers will also be prompted to send a message if the business misses a call made via a listing.
Google have also implemented more detailed lists of search queries used to access a business listing within the Google My Business performance insights.
WordPress Plugin Contact Form 7 Leaves 5+ Million Sites Vulnerable
One of the most popular plug-ins on WordPress, with over 5 million active instillations, Contact Form 7 allows businesses to add multiple contact forms to their site. The plug-in recently announced that they have discovered a high-severity unrestricted file upload vulnerability in version 5.3.1 of the plug-in, and older versions. Possible consequences of this security breach include:
Possible to upload a web shell and inject malicious scripts
Complete takeover of the website & server if there is no containerization between websites on the same server
Defacing the website
Contact form 7 have now released a patch to resolve this issue. It is highly recommended that any sites using this plug-in, update to version 5.3.2.
If you found this update useful, check out our latest blog posts for the latest news, and if you're interested in finding out more about what we can do for your brand, get in touch with the team today.