Join Fusion's SEO team as they round up last month's major industry updates.
Google's Search Algorithm Updates
Outside of broad core algorithm updates, which Google announce on a semi-regular basis, Google also provide several small and focused algorithm updates every day. These smaller updates can have a varied impact on a site's rankings, but all work towards a central goal of improving the accuracy and functionality of Google's Search.
From tracking the impact of the daily search algorithm updates that Google release, using tools such as SEMRush Sensor and MozCast, we can that organic rankings saw a large amount of movement from the 9th – 12th February.
SEMRush Sensor: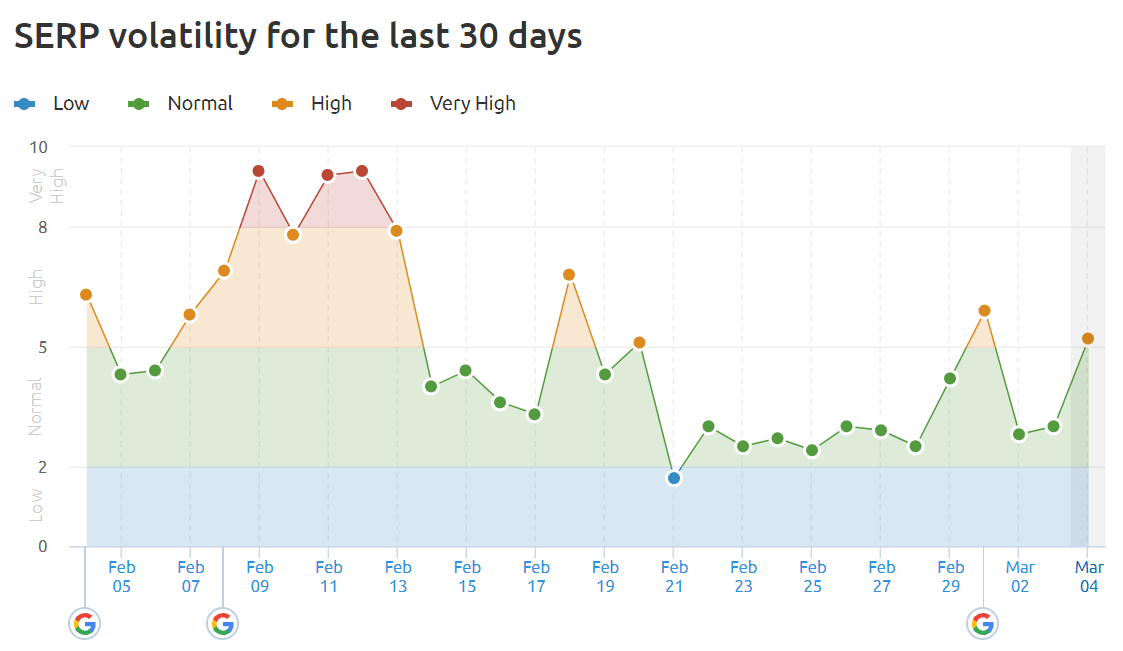 MozCast: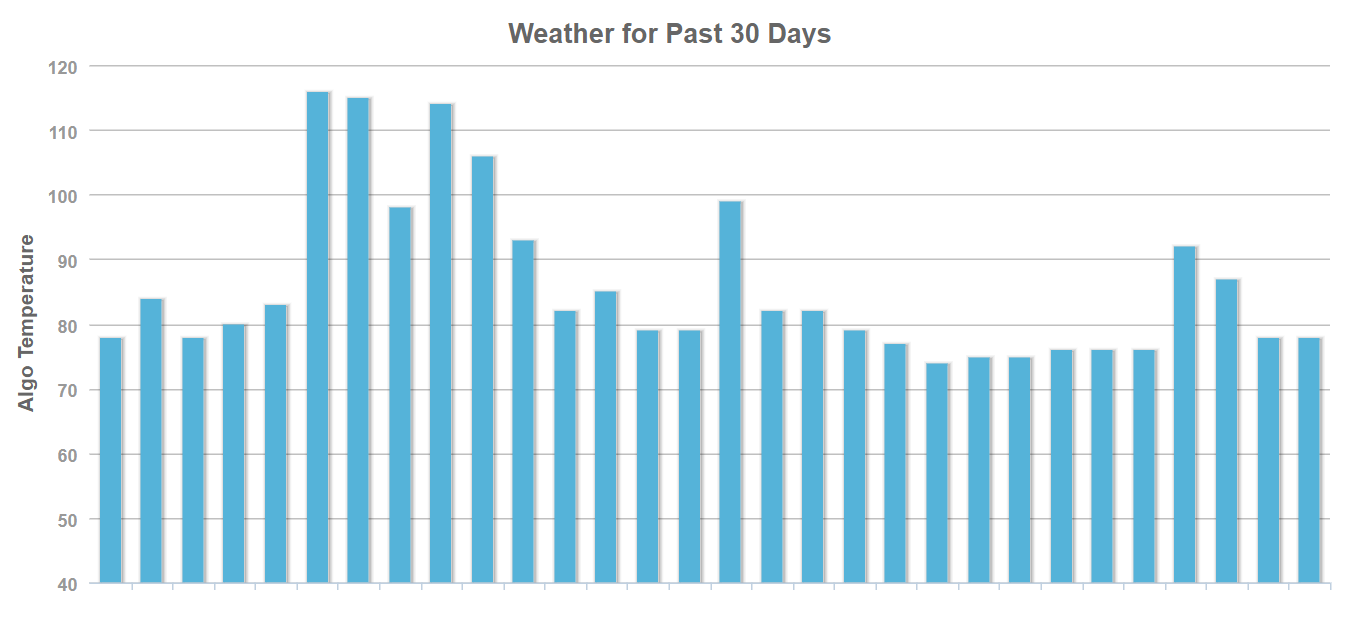 Rather than having an effect of specific categories of site, such as news and retail, these updates had a large impact on rankings across all sites.
If your site has been been negatively affected by these updates, we would recommend reading our summary of Google's BERT algorithm update, and looking to optimise the site with this in mind.
Google Improves Data Exports in Search Console
Google have updated the way in which we can export data from Google Search Console. Previously, specific data was exported by navigating to the specific data view; such as queries, pages and devices in the performance report, then exporting view's information individually.
With Google's latest update, users will now only have the option the export all views within a report. This means if a user wants to export information from the performance report, this will contain information from all views displayed in separate tabs (View Sample Dataset). This can be exported into Google Sheets, an Excel spreadsheet with multiple tabs, or as CSV files within a ZIP folder.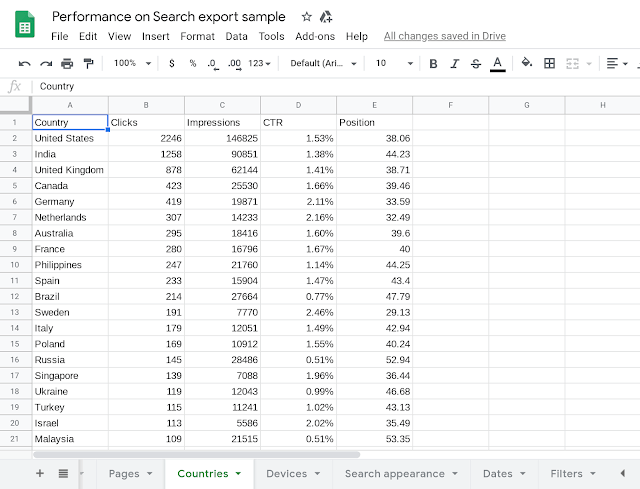 Despite this update, Google Search Console will continue to limit users to 1,000 rows of data. In order to export a larger amount of data, this will need to be done with 3rd party resources; such as the Search Analytics for Sheets plug in for Google Sheets, or with Google Data Studio (limited to 5,000 rows).
Google Search Console Adds the Review Snippets Report
Google has introduced the review snippets report within Google Search Console, this report will be available under the enhancement segment within Search Console dashboard.
Review schema allows allows webmasters to highlight reviews on a site, this schema can then be viewed by search engines, such as Google, in order to populate rich results; including knowledge panels and search results.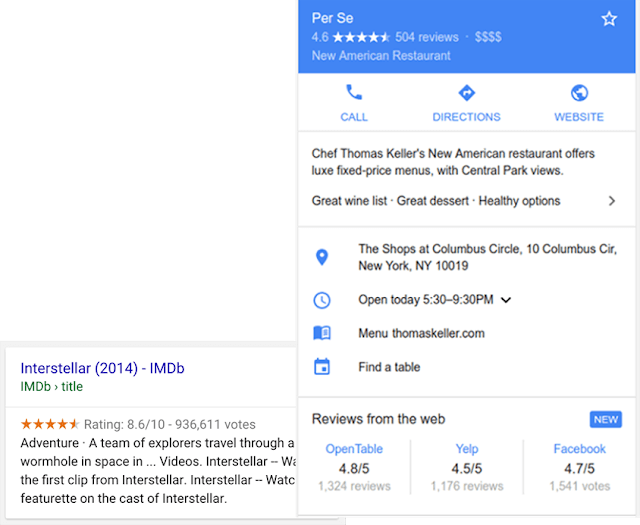 This review snippet report will be available under the enhancement segment within Search Console dashboard, and will provide details on any issues surrounding the review schema that has been implemented on a site, along with the pages that have been affected by these issues.
Review snippets will also be available within the performance report, under the search appearance view. This will allow users to access the impact of having review snippets appear on an organic listing and how this affects performance.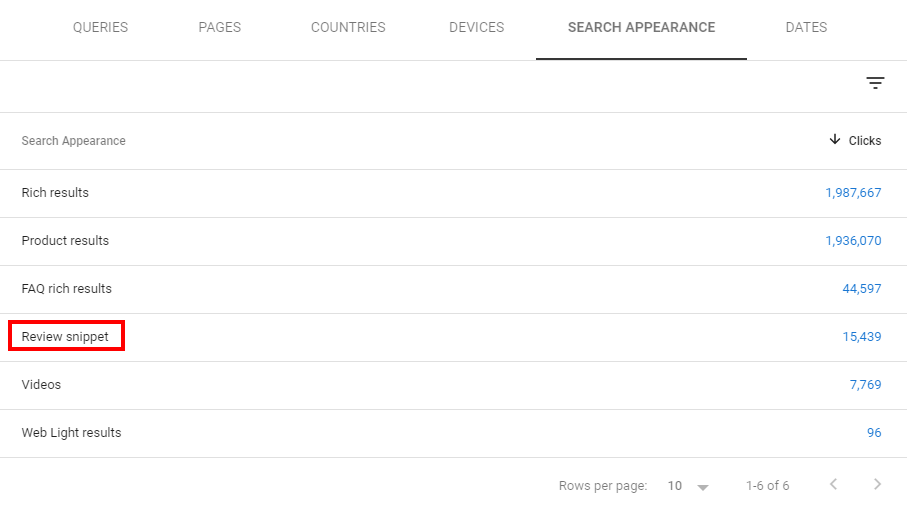 Google Looks to Implement Mobile First Indexing Across All Sites
Google has been sending notifications, via Google Search Console, to users with sites that are currently preventing Google from implementing mobile-first indexing, due to errors present on the site.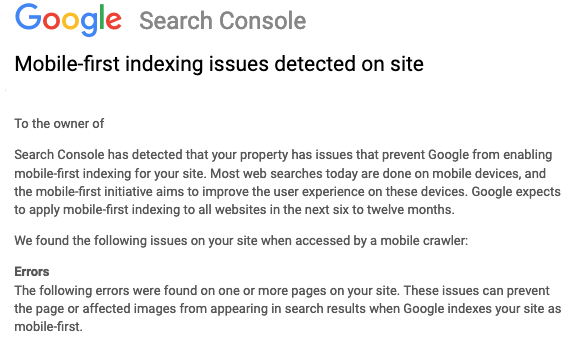 With Google setting a deadline of the next 6-12 months that they expect mobile-indexing to be applied to all sites, if any users receive this warning from Google, we would recommend resolving any issues that have been flagged in order to correctly prepare the site for this change.
Check out our latest blog posts for the latest news, and if you're interested in finding out more about what we can do for your brand, get in touch with us today.