Join Fusion's SEO team as we round up last month's major industry updates.
Google Launches URL Inspection API
On the 31st of January 2022, Google announced the new Google Search Console URL Inspection API, letting you programmatically access the URL level data from Google Search Console properties through external software, as with other APIs.
Google says "we're providing a new tool for developers to debug and optimize their pages. You can request the data Search Console has about the indexed version of a URL; the API will return the indexed information currently available in the URL Inspection tool."
Here's an example of the API response: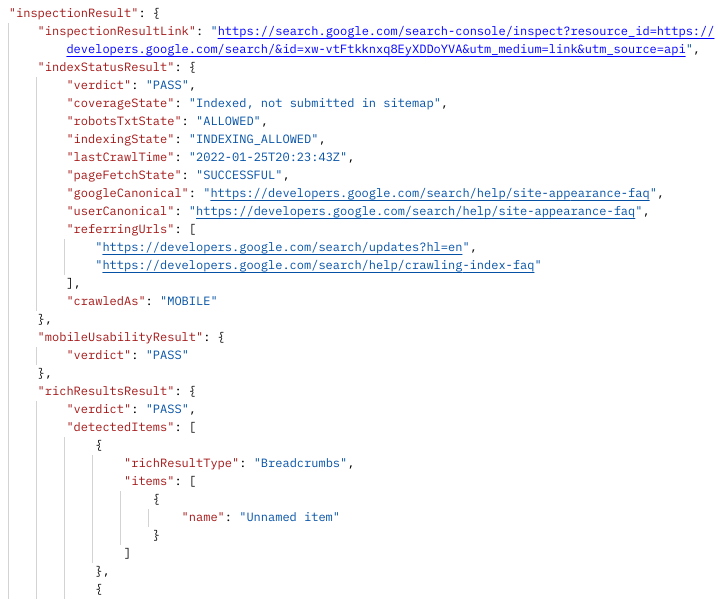 Many SEO tool providers are already publishing updates with the new API integration, for example, Screaming Frog:
New Google Robots Tag: indexifembedded
Google announced the rollout of a new robots tag, giving sites more control over what content can be indexed in search results. The new tag named indexifembedded lets you tell Google if you'd still like your content indexed when it's embedded through iframes and similar HTML tags in other pages, even when the content page has a noindex tag.
The new tag addresses a common issue faced by publishers, while they may want their content indexed when it's embedded on third-party pages, they don't necessarily want their media pages indexed on their own.
To enable content to be indexed only when it's embedded on other pages, add indexifembedded in combination with the noindex tag. For example:

Google Search Console Adds Desktop Page Experience Report
With the Page Experience update expected to roll out across desktop search results imminently, Google has added a Desktop Page Experience report to Search Console:
The Google Search Console Page Experience report now looks like the following: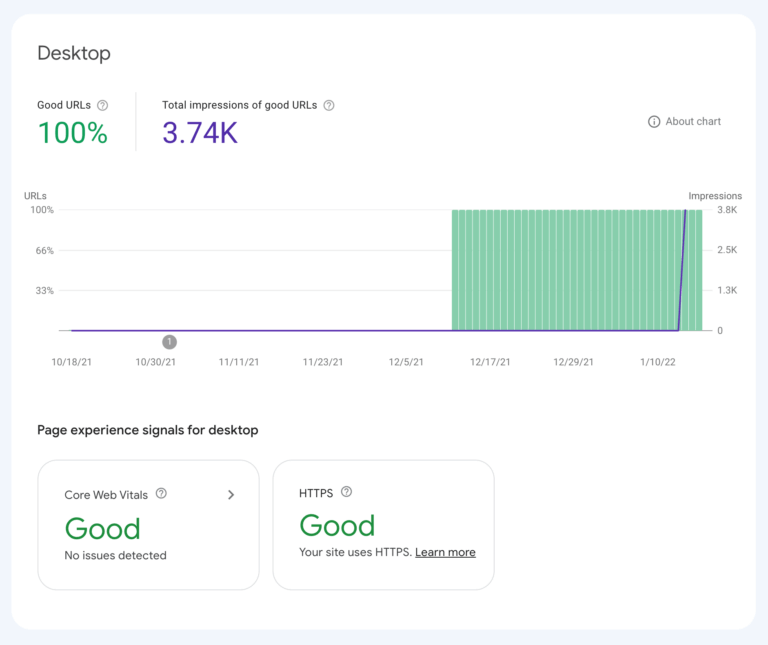 Breadcrumb & HowTo Error Reporting Changed in Google Search Console
Towards the end of January, Google posted an update within the Help Centre stating the way it evaluates and reports errors in Breadcrumbs and HowTo structured data within Search Console has changed.
As a result, Google says "you may see changes in the number of Breadcrumbs and HowTo entities and issues reported for your property, as well as a change in severity of some issues from errors to warnings."
It is worth noting that any changes are strictly in reporting, this will not affect the visibility of rich results within Google Search.
New "People Search Next" Google Mobile Search Feature
Google search has a new feature on mobile SERPs titled "People search next", this has been spotted for multiple "near me" queries, displaying above the "Related searches" refinement.
An example of this for the search of "dentist near me" is shown below: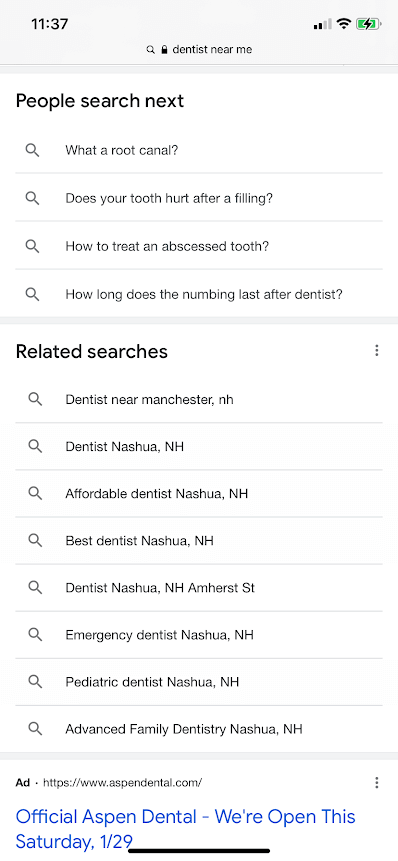 As with most new search features, this appears to only currently be showing in US SERPs.
If you found this update useful, check out our latest blog posts for the latest news, and if you're interested in finding out more about what we can do for your brand, get in touch with the team today.