Join Fusion's SEO team as we round up last month's major industry updates.
Google Responds to "Misleading" Zero-Click Study
A study published by Rand Fishkin, founder of SparkToro (data courtesy of SimilarWeb) shows that 65% of Google searches from January to December 2020 ended up without the user clicking through to another web property from search results.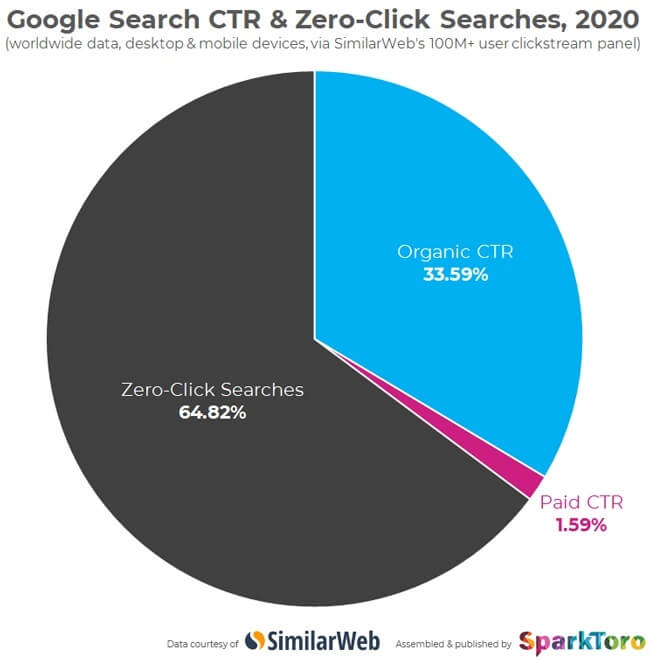 Google felt the need to respond, writing in a blog post "this claim relies on flawed methodology that misunderstands how people use search". They then went on to provide "important context about this misleading claim" in order to "set the record straight". In short, this context included the following:
People reformulate their queries. Meaning users often refine their query with a new search. This initial query would inadvertently be considered as zero-click.
People look for quick facts. For example, searches for information on weather forecast, sports results, currency conversions and more, which all show directly on the results page.
People connect with a business directly. This refers to consumers accessing business information from the search results, which often does not require a traditional click. Including searches for opening hours, contact information, reservations or directions.
People navigate directly to apps. Some searches lead users directly to apps, rather than clicking through to a site. For example, searches for a TV program, where the user can follow a direct link to open a streaming app from the results page.
Despite this context, it is worth noting that there is an upwards trend in 'zero-click' searches when comparing to similar studies from previous years.
New Practice Problems and Math Solver Structured Data
Google have released new structured data markup which allows sites to display practice problems and math solver pages within Google Search as rich results.
Here's an example of what practice problems looks like in mobile SERPs: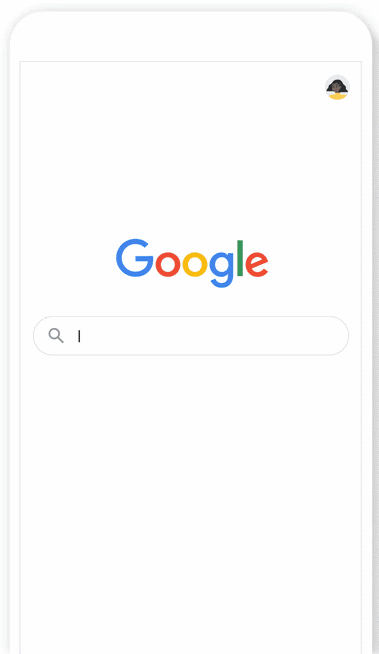 Whereas math solver should display like this: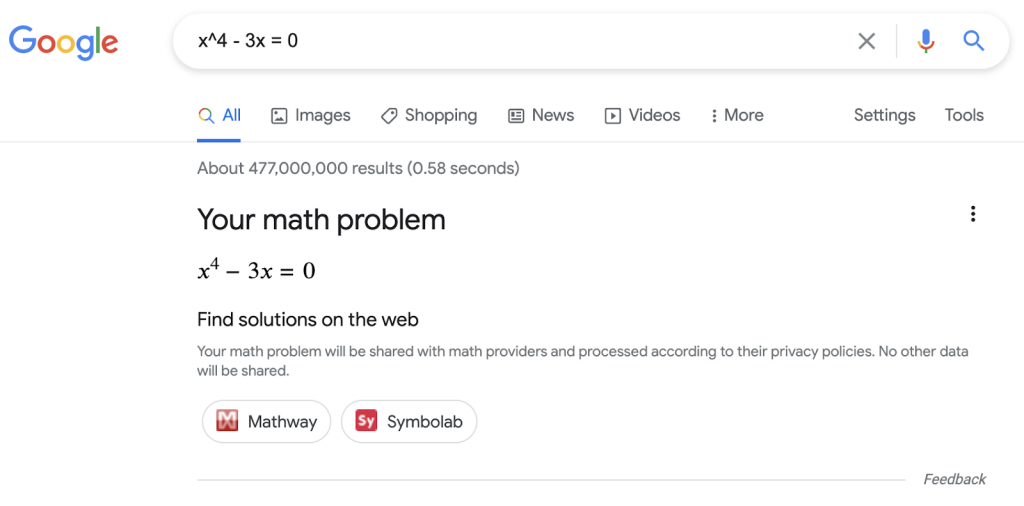 Google's reasoning for this new introduction was "Practice content and math assistance have been some of the most requested information from learners. Practice material helps users gauge their mastery of a concept while a solver provides explanations to help a user get unstuck while doing math problems".
This is now live, so sites with eligible content can start to implement these new schemas.
Google Adds More Detail To CWV & Page Experience FAQs
Google have expanded their Core Web Vitals & Page Experience FAQs, announcing in a Twitter post that "We are back with more answers to the questions we received". A lot more detail has been added, a couple of key points include:
"Our systems will continue to prioritize pages with the best information overall, even if some aspects of page experience are subpar. A good page experience doesn't override having great, relevant content". However, in a situation where multiple pages of similar quality and content go head to head, Google says that those with a superior page experience may perform better than those without.
"With the upcoming change to Top Stories carousel, all web pages irrespective of their page experience status or Core Web Vitals score are eligible for Top Stories carousel". Meaning a news page won't need to meet all the Core Web Vitals requirements to be eligible for the Top Stories carousel.
New Resources For Video SEO
Google released two new resources to help site owners optimise their videos for Google Search. Firstly, a new 'Search Central Lightning Talk' covers the video best practices for Google Search & Discover, outlining five key tips for video optimisation.
Google also updated their Video best practices guide which provides clarification on the correct steps to be taken to help Google find, index, and understand a video.
SharedArrayBuffer Notification Explained
On 15th March Google sent out a notice to site owners through Search Console stating 'New requirements for SharedArrayBuffers', which caused lots of confusion.
Google promptly published a blog post to provide clarification on this. Explaining that site owners received this message because the JavaScript on their site was detected to be using the SharedArrayBuffer object. They then defined SharredArrayBuffer as "a JavaScript object to share a memory space across threads on a website. It was used by websites before the vulnerability called Spectre was found. However, because Spectre was a CPU level vulnerability and it's unlikely to be fixed in the foreseeable future, browsers decided to disable the SharedArrayBuffer object".
The blog post provides two options to help find the SharedArrayBuffer object usage on your site. It then recommends the following actions to be taken: