Join Fusion's SEO team as we round up last month's major industry updates.
Google announce when core web vitals will become a ranking signal
From Google's internal studies and industry research, they determined that users show they prefer sites with a great page experience. As a result of this research, Google announced they were looking to integrate page experience as a page of the ranking algorithm.
Page Experience can be split into the following categories:
Page loading speed
Interactivity
Visual stability
Mobile friendliness
Safe browsing
HTTPS
No intrusive interstitials
Due to Covid-19, this algorithm update was initially put on hold in order to allow businesses to focus on effectively responding to the new challenges presented by the virus.
Google announced on Tuesday that they will start rolling out Page Experience as a ranking signal in May 2021.
To find out more information on this algorithm update and how we can provide insight into the performance of your entire site, please read our dedicated blog post.
Google Search Console Updates
Disavow Tool
Google announced on 17th November that they've finally migrated the disavow tool to the new Search Console interface.
https://twitter.com/googlesearchc/status/1328696581776924674
Although Google have informed that they can assess which links can be trusted and which can't, without the usage of this tool, it is still recommended for sites to utilise the disavow tool for the following scenarios:
You have a considerable number of spammy, artificial, or low-quality links pointing to your site.
The links have caused a manual action, or likely will cause a manual action, on your site.
Crawl Stats Report
Google announced that improvements for the crawl stats report within Google Search Console have now been implemented. The new version of the report will now include the following features:
Total number of requests grouped by response code, crawled file type, crawl purpose, and Googlebot type.
Detailed information on host status
URL examples to show where in your site requests occurred
Comprehensive summary for properties with multiple hosts and support for domain properties
On top of these new implementations, Google's crawl stats report contains:
Over-time charts
A time series chart which provides a view on crawl statistics over time.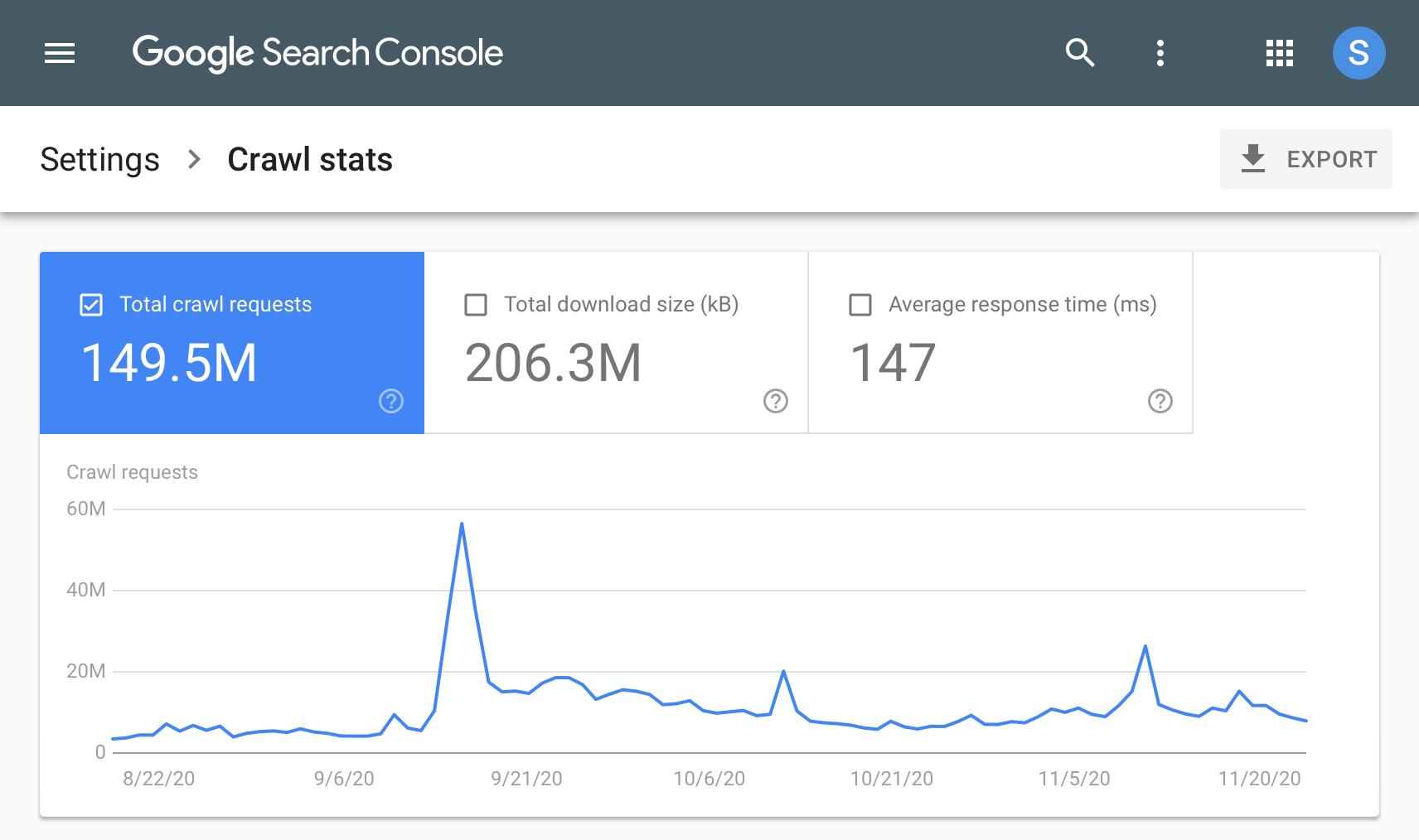 Grouped crawl data
Groups crawl request data by response, file type of the fetched URL, purpose of the crawl request, and Googlebot agent.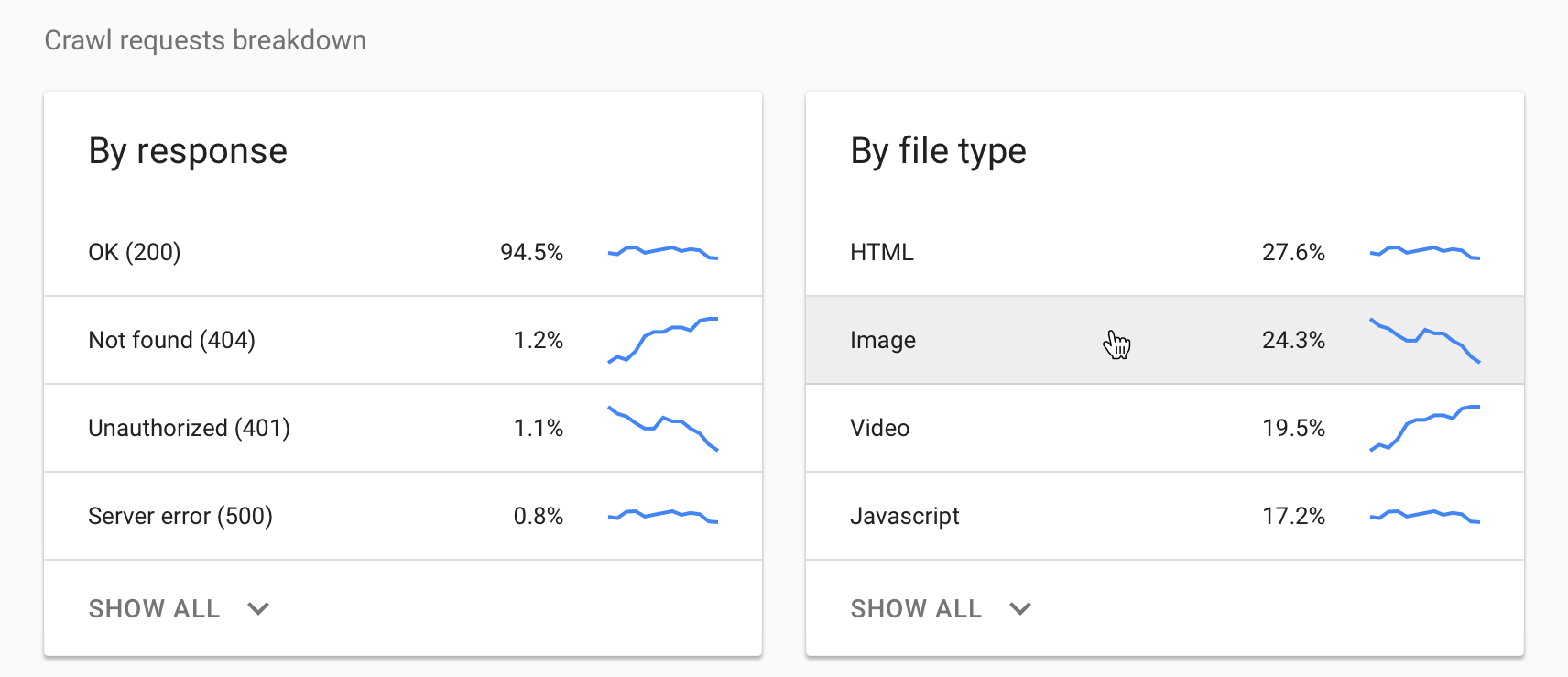 High level & detailed information on host status issues
Provides details on the site host status over the last 90 days.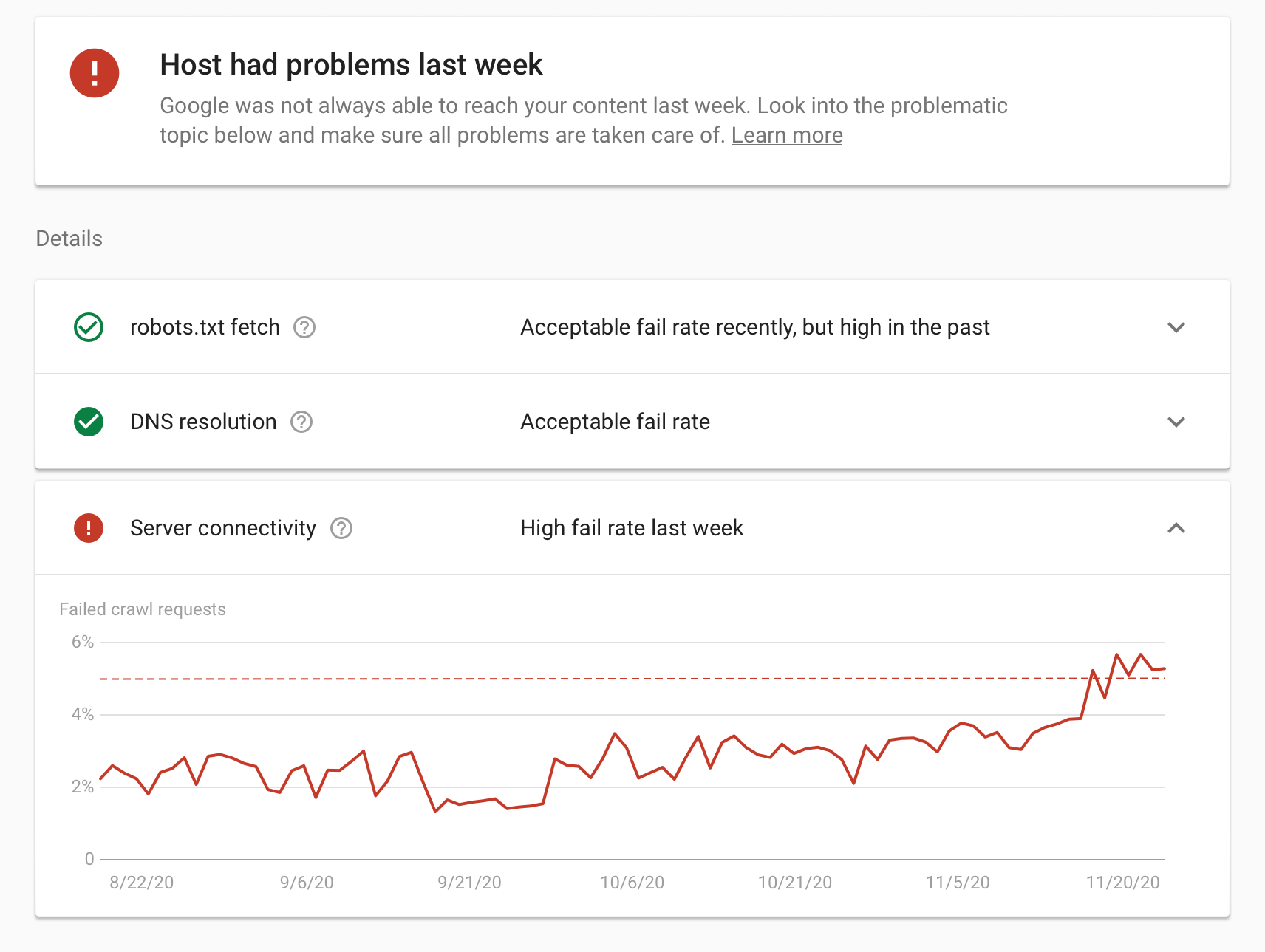 For domains with multiple hosts, Google Search Console will also provide a summary for all site hosts, containing information on each hosts crawl requests, trend and status data.
Remove Outdated Content tool
Google have updated the Remove Outdated Content tool which is now consistent with the theme of the new Google Search Console layout. The Remove Outdated Content tool is used to have Google update search results for pages or images that no longer exist, or pages that have removed important (sensitive or critical) content. The tool is also available to any user and is for use on sites that the user does not own.
Google experience issues with manual actions
Manual actions are issues which Google will display to users and are generated by human reviewers that have determined that a pages on a site are not compliant with Google's Webmaster Guidelines.
Many users experienced issues within Google Search Console, in which these manual actions were being removed from their site properties, despite not yet resolving them.
WebP support is being rolled out in Safari
What is WebP?
WebP is a modern image format, which provides both lossy and lossless image compression. The compression offered by WebP image is much more effective than compression provided by PNG and JPEG image formats, with an average 24% reduction in file size. This is an image format which is usually recommended by Google within their Page Speed Insights as an alternative to traditional image formats, in order to reduce page loading times.
What browsers support WebP?
When compared to other next-gen image formats, such as JPEG 2000 and JPEG XR, WebP images are supported by a larger amount of browsers. Browsers which support WebP images are the following:
Microsoft Edge
Firefox
Firefox for Android
Chrome
Opera

Opera Browser
Opera Mini
Opera Mobile

iOS Safari
Android Browser
Chrome for Android
UC Browser for Android
Samsung Internet
QQ Browser
Baidu Browser
Soon to be added to this list is Apple's Safari browser. After receiving no support from Safari until version 13.1 (released March 2020), the browser looks to be providing for WebP for Safari users with MacOS 11 Big Sur and later.
With Google's page experience algorithm being released May 2021, converting images to WebP format can provide a quick win in regards to reducing image sizes and page speed.
If you found this update useful, check out our latest blog posts for the latest news, and if you're interested in finding out more about what we can do for your brand, get in touch with the team today.