Make a cuppa and take five minutes of your day to find out all about last month's most notable developments in social media, courtesy of Fusion's social team!
Facebook
Facebook's main changes last month involved the introduction of several new features to its group functionality.
New additions include:
Automated welcome posts that admins can use to personally welcome new members to communities.
Badges that make admins' and different members' roles easily identifiable.
Group member profiles, outlining users' interests, upcoming events and past contributions. For many users, groups form a major part of their Facebook experience. It's great to see Facebook's commitment to improving the service and making groups more inclusive than ever.
Simultaneously, the service announced new measures for tackling the proliferation of suspect political ads, which posed a major problem during the 2016 US election.
Firstly, Facebook will soon require all political advertisers to verify their identities before allowing them to post, which will minimise the influence of anonymous users. Simultaneously, they will ask advertisers to disclose political ads' affiliations within the ad copy, making political posts easier to spot. Any posts in breach of these standards will be detected automatically through Facebook's machine learning technology.
To complement this from a user's perspective, Facebook will also introduce a 'View Ads' button which will enable users to see every ad that a page is running. It's another way of increasing pages' accountability for their campaigns.
All these changes will be rolled out in Canada next year, and introduced in the US in time for the 2018 midterm elections.
Twitter
Twitter faced similar criticism for its failure to moderate a high volume of low-quality ads. Like Facebook, they too have refined their services to improve ad standards and transparency.
To tackle the issue of political ads, Twitter has created a new template specifically for electioneering posts. These will look different to typical display ads. As on Facebook, they'll need to clearly state their political affiliation.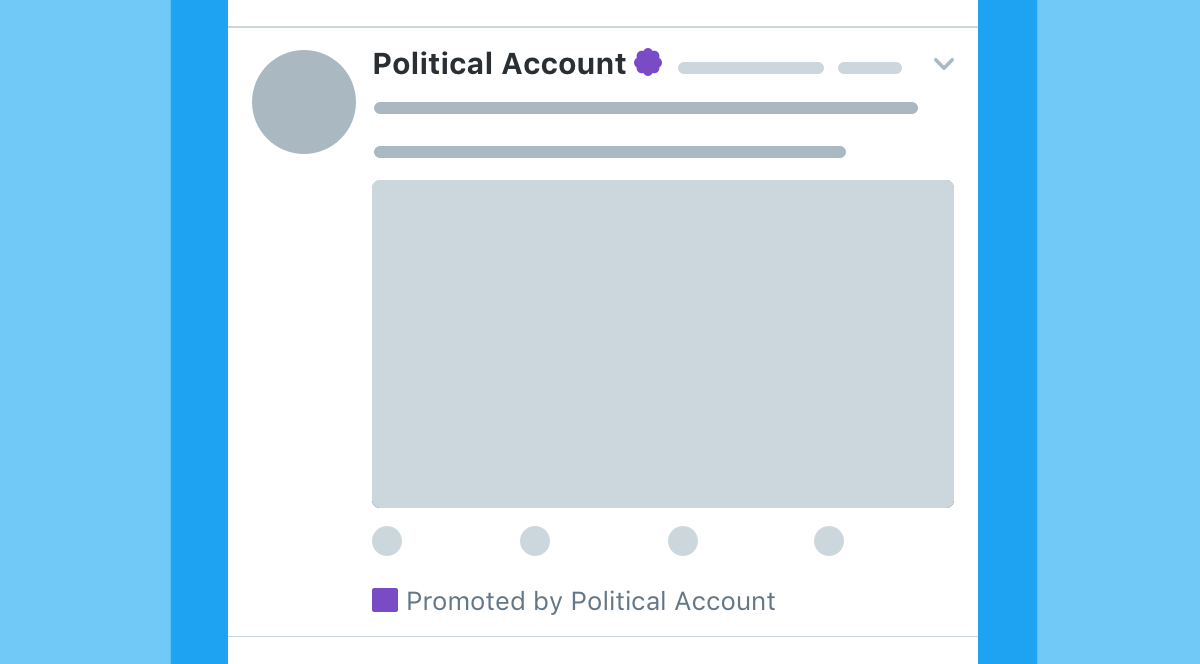 Twitter's vision of how the new electioneering ads will appear. (Credit: Twitter)
As a larger scale commitment, Twitter has also launched what it's called its Transparency Centre. This will enable users to see:
All ads that are running on the service
How long ads have been running
All ad creative associated with campaigns that you are being targeted by
And personal information on which ads you are eligible to be serve
It's interesting to see both channels' responses to what's been a crisis for the industry. We're keen to find out how they continue developing these aspects of their service in the future.
Instagram
Last month, Instagram added two new features to help users create particularly quirky content.
For Halloween, the channel introduced a range of hair-raising stickers and frightening face-changing filters. Users were able to shapeshift into many of the season's spookiest staples, such as bats, ghouls, zombies and more:
https://twitter.com/instagram/status/923592909403885568
They also added a comical camera effect called Super Zoom. When pressed, the camera suddenly zooms in, as an appropriately dramatic soundtrack plays in the background to set the scene:
https://twitter.com/instagram/status/923658815555493890?ref_src=twsrc%5Etfw&ref_url=http%3A%2F%2Ffortune.com%2F2017%2F10%2F28%2Finstagram-update-superzoom-halloween%2F
Instagram has also kept up the pressure on rival mobile app Snapchat by introducing a new live-streaming feature called 'Go Live With'. This allows live-streaming users to invite others to feature within their stream. For influencers and their fans this will create new opportunities for engagement and live content creation. We're intrigued to see how the channel's biggest stars respond!
Join us next month for more!