We have a very exciting opportunity available for a proactive, confident and creative individual looking to develop their career in SEO, content marketing, online PR and social media.
We are looking for someone with at least 3 year's agency experience in a similar role to project manage and implement content campaigns & ongoing client activity ensuring they meet SEO and social objectives across a range of exciting brands. Reporting to the Head of Content & Technical Director and being an instrumental part of the content team, you will be leading content campaigns, develop engaging content, securing coverage and analysing success to inform strategy.
The majority of the role will be to oversee and manage content campaigns & initiatives for SEO performance but experience within social media management is preferential.
Account Responsibilities
Devise and run end to end content marketing campaigns for client products & services in line with SEO strategy and client briefs
Manage ongoing BAU content & outreach performance for our clients in the absence of campaign availability or budget
Account manage and lead as client point-of-contact, presenting ideas and results at board-level
Develop outreach, blogger & influencer efforts to improve existing offering
Manage link profile analysis and link building process alongside content campaign outreach
Social media account management – briefing freelancers and internal team members where needed to deliver against client expectations
Secure coverage at a national level for client campaigns
Write, edit and proof read for promotional materials
Produce campaign reports & analysis to inform strategy
Maintain measurement of ROI of campaigns
Ensure brand identity is consistent across all campaigns and communications
Utilise data for new campaigns and to evaluate existing campaigns
Stay up to date with industry developments to help shape client accounts
Lead on content strategy for Fusion Unlimited and inform and support content executives
Managing content budgets
Be part of the pitch team for Fusion Unlimited
Person Specification
Experience in delivering high-end campaigns and securing coverage on nationals
University educated – 2.1 or above preferred
Minimum of 3 year's digital experience either client or agency side
Creative flair with a great understanding of delivering within client requirements
Strong knowledge of SEO industry and content marketing strategies
Strong campaign planning and strategy development skills
Experience with social media strategies & channel planning
Excellent communications and analytical skills with attention to detail
Able to organise and prioritise workloads
Able to work on own initiative and as a part of a team
Ambitious, hardworking and eager to learn with a can-do attitude
Competitive salary
Apply now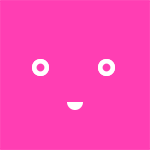 Posted 02/05/19
by careers