This is an exciting, new role for our agency which will see the chosen candidate form our internal business development team to help scale our award-winning agency. This position will span all areas of the agency, making it a fantastic opportunity for someone with a couple of years' business development experience looking to take that next step in their career.
This role will work closely alongside our leadership team to maximise our brand awareness and drive growth. You'll drive leads and engagement whilst uncovering opportunities and nurturing contacts along the funnel.
The ideal candidate will be a thoughtful, confident communicator with a knack for building rapport and great relationships. By joining a fiercely ambitious lean team, the chosen candidate will have plenty of opportunity for progression and to really make this role their own.
Fusion Unlimited is one of the UK's leading digital performance marketing agencies, nominated as the best agency in Europe in both 2020 and 2021, whilst recognised by Prolific North in 2020 as one of the Top 20 agencies in the North.

WHAT YOU'LL DO
Work alongside our leadership team to lead the strategic thinking for business development.

Guide new business opportunities from lead to pitch through building strong relationships.

Provide the first point of contact for prospective client enquiries with appropriate knowledge of the agency's products & services

Handle inbound enquiries from brands looking for help with their strategy.

Work alongside the team to plan and run events, content and collateral.

Manage and update the agency's CRM and business development systems – reviewing business verticals to target potential clients.

Proactively keep on top of industry news to keep yourself and our team in the loop.

Coordinating and collating the information required for completing detailed prospective Requests for Information (RFIs) and Requests for Procurement (RFPs) for review by the leadership team.
Recording the agency wins, losses and costs for review. Preparing reports from this data as required to review investments in new business activities.
Supporting the agency pitch teams; overseeing the prompt delivery of pitch materials, administration, presentation decks
Collating information for case studies and award entries.

ABOUT YOU
You'll have a penchant for all things digital; ideally having some knowledge of the marketing landscape.
You'll be passionate about seeing the fruits of your labour and being the catalyst of growth.
You'll be commercially minded, with good brand-awareness and the ability to spot a match.
You're a natural and confident communicator with proven experience building rapport and strong relationships.
You're a charismatic individual, communicating both passionately and persuasively.

WHY FUSION?
Skills development opportunities like no other. 

Work with some of the best in the industry.

Flexible working.

Regular socials.
To apply, simply send your CV to careers@fusionunlimited.co.uk, or by using the button below, and we'll be in touch! Read our Privacy Policy here for information on how we use and store your data.
Apply now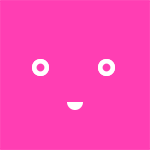 Posted 01/07/22
by careers