Alongside technical SEO and content, link building stands tall as one of the three core pillars of SEO. As brands across the country compete to become more visible in the SERPs, and invest more resources into these core pillars, shrewd marketers seek to maintain an accurate and up-to-date knowledge of which link building strategies and tactics are effective in today's market.
That's why we've created this link building guide; to help you guide your brand through the sometimes challenging world of link building and keep an eye on what's currently deemed 'best practice'.
Is link building still necessary in 2021?
Quite simply, yes. While link building is technically a violation of Google's webmaster guidelines (as of 1st March 2020), the algorithms continue to use backlinks as a measure of a site's authority in line with EAT principles. Brands continue to see a good uplift in performance from targeted link building activity, and there's no evidence to suggest that a good link building strategy is detrimental to results.
That said, it's now more important than ever to get a link building strategy right. Gone are the days in which you could blindly fire out press activity looking to gain backlinks from anywhere and everywhere as part of a shotgun approach.
Rather, Google's algorithms have evolved to a point where they're substantially better at determining the relevance of a backlink to your content, and better at spotting both spammy and bought links – which are subsequently devalued.
A modern link building strategy therefore requires a targeted approach, whereby you're seen by Google to be acquiring quality follow links from sites that demonstrate authority. This could mean, for example, sites that complement your content, or sites that are directly relevant to your business' offering.
How to do link building
It's important to build links in a balanced way. Brands looking to rank highly for their product keywords ideally want a good number of reputable domains linking to their site. They also may need a good volume of links pointing to key product categories, CLPs, and advice content – so link destination is an important consideration alongside link quality and quantity.
We believe there's only one way to generate a high volume of high quality links in a relatively short period of time – which is to run digital PR campaigns. A digital PR campaign involves developing a concept that's both relevant to your brand, and relevant to your target audience; such as prominent media publications.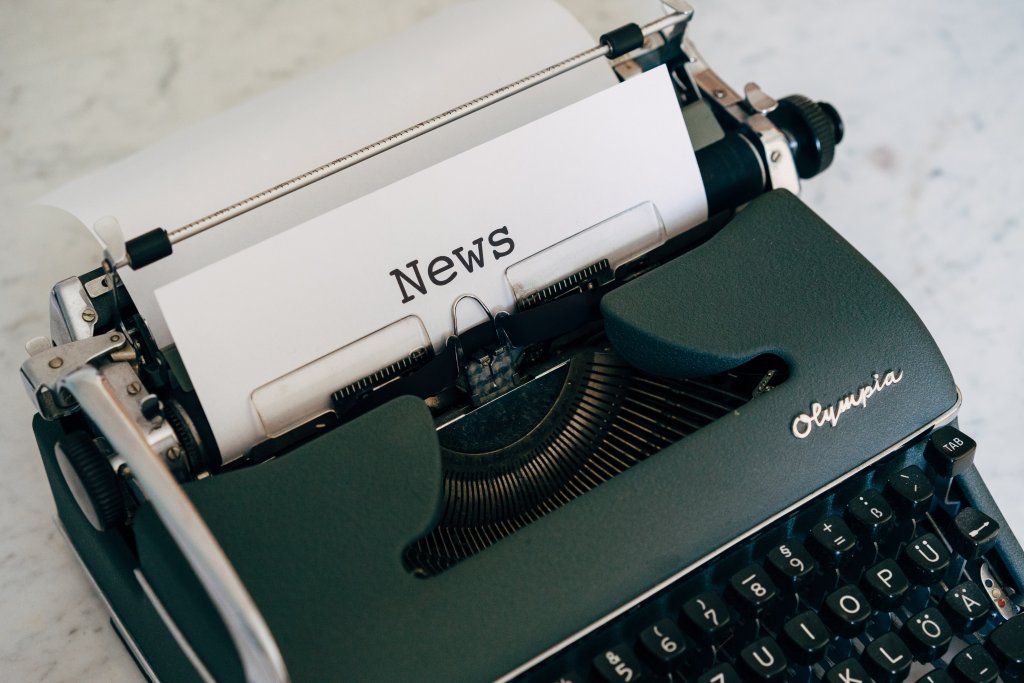 If your idea is interesting enough, you're likely to attract some media attention to the landing page it's hosted on – and the journalists you outreach to will probably want to cover your story, link to your site, learn more about your campaign, and pay attention to your exciting activity in future.
The impact of digital PR campaigns can be maximised by pushing them out across different channels, such as social media or email. Through this activity, you could look to develop campaign concepts even further to appeal to multiple audiences. There's even a longevity element to consider; is this a campaign you could come back to in future?
We'll dive deeper into what a digital PR campaign should look like in a future blog, but how else can you generate links to your site in the meantime – perhaps without even requiring much budget?
The best quick-win link building tactics
Fortunately, there are a range of quick bits of link building activity you can run on a daily or weekly basis to build quality links into your domain. Don't expect a hundred links at a time, but a slow, steady process that sees you build one quality link at a time. Our picks for the best tactics are:
1. Guest blogging
Guest blogging is a staple of SEO link building. While Google has indicated that some guest blog links are 'unnatural' and potentially devalued, many brands have still found that offering 'free' content that is both directly drawn from their expertise and relevant to their offering is an effective way of building links.
As far as quick-win tactics go, we still think guest blogging has value. It affords you a lot of flexibility and choice in the types of publications you go after, and allows you to get really specific, deep links to pages of your choosing – rather than general homepage links (which are still particularly useful for weaker domains). We'd recommend only guest blog posting if the publication you're targeting is directly relevant to your product or brand.
2. Acquiring your competitor's lost and broken backlinks
Over time, publishers edit and update their websites. This sometimes involves culling certain content to avoid over-egging the pudding if, for example, the site has twenty Father's Day card ideas guides. As your competitors lose backlinks, or as they break due to this activity, you can look to capture them for yourself and provide your own relevant content to which publishers can link.
It's incredibly easy to keep an eye on your competitors' backlink portfolio, and Ahrefs' Site Explorer has dedicated functionality to reveal lost and broken backlinks. Given this tactic is fairly quick to execute, and has a decent chance of you placing a link, we'd highly recommend it.
3. Creating visual assets; infographics and interactive landing pages
In a digital age whereby people's attention spans drop further and further each year, serving content in creative formats rather than as long written articles is a great way of capturing attention.
Naturally, you'll need to host that infographic on a campaign landing page within your website, and probably include some copy to accompany it, but infographics can make for attractive outreach emails that journalists love to engage with. That's because studies have found that journalists prefer multi-media campaigns that include images, video and other engaging formats to make news more accessible.
It can require a little resource and touch of magic to create an infographic that's truly special, but if you consider that journalists are more willing to cover your content if it's interesting, and that coverage is a prerequisite to acquiring links, we'd give infographics a pass mark on a quality link building tactics test.
4. Link Reclamation
Link reclamation refers to finding lost and broken links that are pointing to your or your competitor's website, and taking action to replace them with a better suited URL.
These are potentially very quick win opportunities, especially if they're linking to a page that does not exist anymore. All you would have to do is provide your target site with a new URL, pointing out the damaged or missing link via a polite email.
You can identify these links by accessing your backlink profile on Ahrefs' Site Explorer.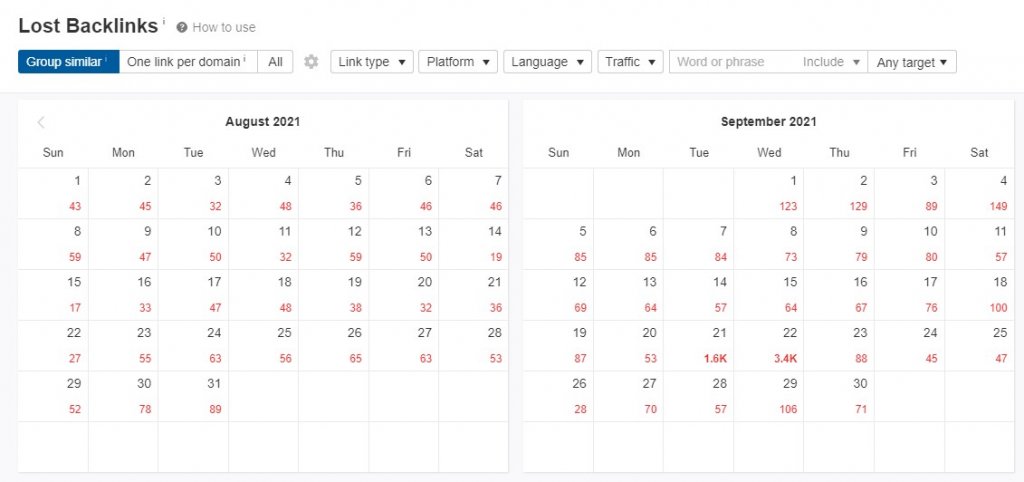 For most sites, you'll see a steady influx of broken or lost links each month, so tapping into them makes for a nice bit of link building activity.
5. Unlinked mentions
These refer to online mentions of your brand such as the brand name and specific products or services. If you spot branded mentions via social listening tools, such as Ahrefs' Content Explorer or Google Alerts, and those very mentions do not currently link to your site, then there's a great opportunity for you to reach out to the publisher and place links.
6. Social Media Links
Another great time-saving tactic is to check whether publications are linking to your social media channels, instead of your website. These links might not provide as much direct benefit as a blog link placed within the main content of a page, for example, but they're still useful signals to Google and are probably worth picking up if you have some spare time.
You can check for them through Ahrefs' Backlink profile, and compare an export of social media profile backlinks to a similar export of backlinks pointing to your domain – using conditional formatting to find gaps and opportunities.

7. Domain misspellings
We're all human, and even the best of us can make mistakes. Even with something as important as a domain name.
So, checking for domain misspellings is a great way to find warm links from sites that already link to you, but maybe just not to the exact location you'd hope for. Just enter your correct domain name on Domain Check to get a list of misspellings related to your domain.
Add these misspelled domains into Ahrefs' Site Explorer to identify any sites that should be linking to your correct domain with this useful tactic.
8. Reverse image search
Do you produce creative assets? If so, keep an eye out for sites that are using your creative without linking back to you.
You can find who is using your content through the 'Search Google for Image' option. Just right-click on the asset published on your website and you can quickly access a list of web pages that have published your content. Easy links, minimal effort, and this activity does not need to be done too frequently.
9. Newsjacking
One final strategy to gain quick links is to look for hot news topics that are directly related to your brand, and share your expertise with publications that are active in that niche.
The best way to make the most of the opportunity is to send out a quick press release in response to a current news event and specify your company's stance on the topic, or add value to the topic through your internal expertise.
For example, if your business produces an eco-friendly product and you're renowned within that industry, you could serve your CEO's expert insights via a press release in reaction to some breaking news about newly announced environmental laws that will affect your industry. We've had a lot of success with this tactic as publishers crave genuine expertise, and would rate it highly.
We hope you have found this guide helpful in explaining what link building is, why it is essential for SEO, and which tactics you can use to get great backlinks to your website.
If you're interested in learning more about how our experts can help you implement best practice link building and SEO tactics, get in touch with our expert team. Or, check out the latest industry updates via our blog.