The fast-paced world of digital marketing means we need tools at our fingertips to help automate, predict, replicate and scrape where we can.
We put the feelers out amongst Team Fusion to find out their must-have Google Chrome Extensions that make our jobs just that little bit easier.
First off, we're heading over to our paid media…
Search & Paid Media Chrome Extensions
1) Redirect Path
This handy tool lets you know if you've been redirected whenever you hit a landing page. Good to use when testing to see if any ads need their final URLs updating (boosting quality score in the process).
2) Ghostery
Ghostery is a powerful privacy extension that can block ads, suppress tracking code, and show a list of sites that are trying to track you and serve you advertisements. By doing so, it speeds up your browsing experience.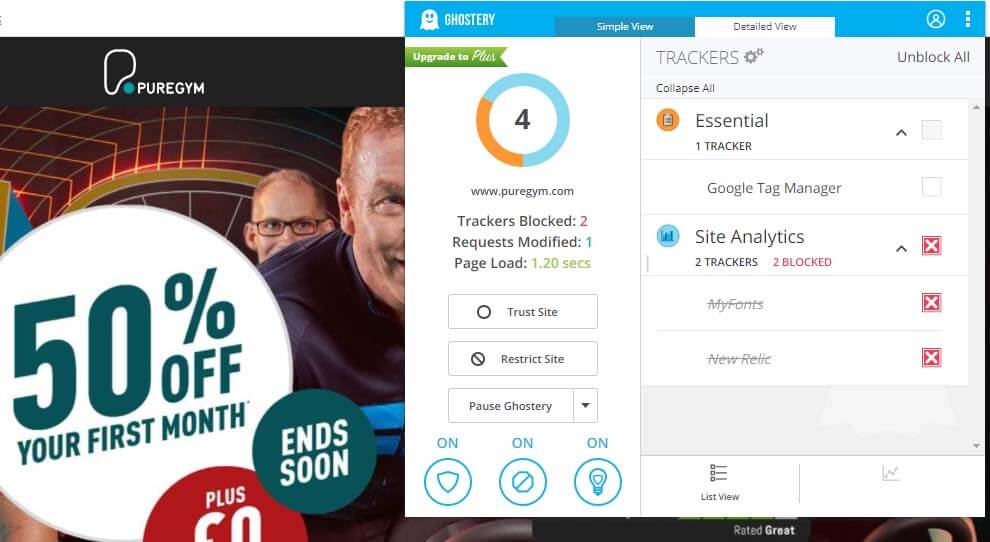 3) Facebook Pixel Helper
Establishing a tracking pixel on Facebook is an incredibly important prerequisite to quality data gathering, but what if your pixel breaks? The Pixel Helper extension can flag this for you, negating the need for manual checks.
4) Google Tag Assistant
When activating Google Tag Assistant, you'll see an analysis of each of the tags active on your website of choice. It can also display additional information about tags at a glance, making troubleshooting easy.
5) UET Tag Helper
This nifty extension from Microsoft Advertising is another highlight for our paid team (who absolutely love their tags). Once clicking the UET (Universal Event Tracking) Tag Helper extension, you'll see a breakdown of which tags are active on the page and whether they're working. You can also get quick insights into whether your Dynamic Remarketing lists are correctly configured, as well as your conversion goals.
6) Trendtastic
Not going to lie, it's kind of fantastic. It pulls a Google Trends chart into search results when you carry out a query. Useful for getting an idea of seasonal SV fluctuations at a glance.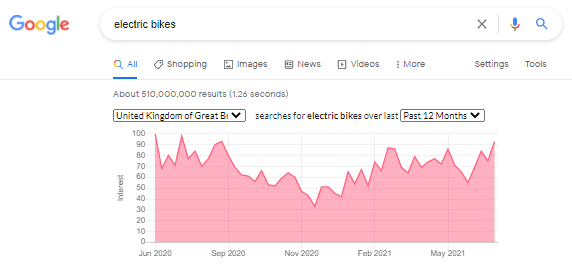 Content Marketing Chrome Extensions
7) Colorzilla
With Colorzilla you're only one click away from finding out the colour of any pixel on a webpage. Unbelievably speedy for when you're looking to match client presentation colour palettes or mocking up a quick bit of creative.
8) Whatfont
In a similar vein, it can be difficult to know your clients' web font without trawling through their brand guidelines. That's what Whatfont can help you with- after only one click.
9) Edit Anything
This extension is as abstract and crazy as it sounds. You can literally edit anything on a rendered webpage, replacing copy, deleting elements, and the likes. It's really useful for visualising changes to page copy and for ideating around design changes on the fly.

10) Grammarly
Not the wordsmith you hoped you were? Fear not! Grammarly goes where Spellchecker only dreamt it could – everywhere you go.
Whilst copywriters may roll their eyes at Grammarly's claim that 'everyone can be a great writer' it sure does help when you're firing off a quick email and forget to include a pesky comma along the way.
11) GoFullPage
This effective screen capture tool can capture an entire webpage. It's handy given most screenshot programs limit you to capturing only what you can see without scrolling.
12) Momentum
Maintaining momentum for long periods of time is difficult when you're busy. That's where the Momentum extension can help. It opens a new tab featuring a personalised dashboard of to-do's, inspiration, and even throws in a weather forecast – helping you to procrastinate productively.
Technical SEO Chrome Extensions
To throw a few quick helpful extras in from our tech team, check out the following:
13) Alt Text Tester
Gone are the days of traipsing through a page's source code to identify whether images have alt text. With Alt Text Tester, you can hover over images to see not only whether it has alt text, but what that text is – speeding up page optimisations.

14) View Rendered Source
This helpful tool enables you to spot the difference between a page's source code, and its fully rendered final form. Handy if you're trying to identify issues that may affect how a page is crawled and indexed.
15) Wappalyzer
Wappalyzer is a fantastic extension that can tell you a lot about a website without you having to trawl through its source code. This plugin can reveal virtually everything about a websit's technology stack – including which CMS it is using, its hosts, which analytics integrations it has, and the list goes on. It can also show you a site's security certificates and metadata at a glance.
We hope you've enjoyed our top picks for the best chrome extensions- as voted by all the digital marketers at Fusion Unlimited. There are hundreds of hidden gems out there so we're sorry if your favourite pick didn't make our list – but please be sure to let us know what you would've included via our socials.
If you enjoyed reading, check out our blog for the latest SEO and marketing insights.