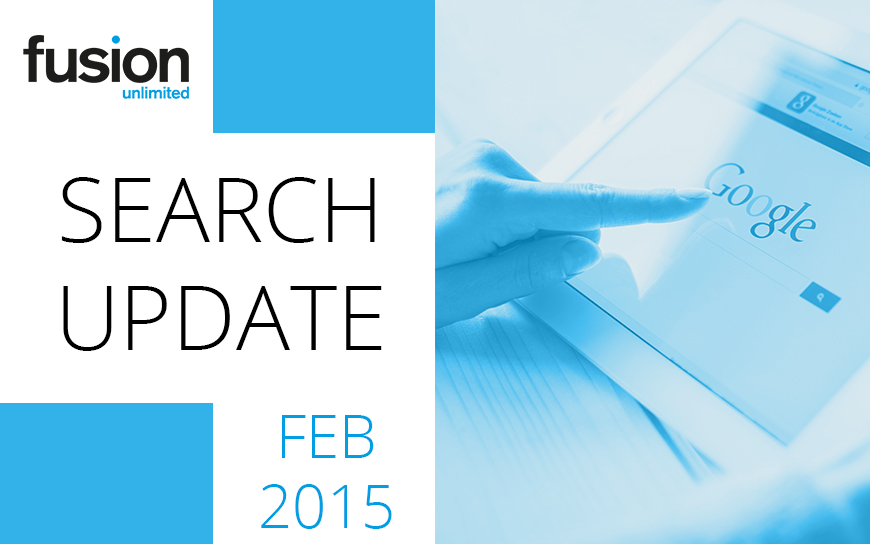 Google to start favouring mobile friendly sites in search
results page
Google has revealed a significant expansion of the effect "mobile-friendliness" gives sites within the search engine results page. Announced in a Webmaster Central blog, the changes are set to take place from April 21st. Sites that are deemed mobile-friendly will automatically be ranked higher in the device search results page than sites will low mobile usability. The algorithm changes are likely to significantly affect the mobile search results rankings, meaning that sites currently viewed as "unfriendly" should attempt to make changes before the algorithm comes into action in April. Read our in depth analysis of the changes here.
Google labels slow loading pages in SERPs
Users have recently reported spotting red "slow" labels in the mobile search results snippets of slow loading sites. These labels will warn users in advance before clicking on a site that the page may load slowly. Although Google has considered page loading speed when determining ranking factors since 2010, labelling pages for speed is something not previously noticed. However, based on the testing and introduction of the mobile friendly label last year, it's possible this feature may turn out to be more than just an experiment.
Google tests new look mobile search results interface
Google may have just rolled out a new look mobile search results interface. Owners of iOS and Android devices have reported seeing a coloured line separator in the search results, rather than the typical grey line, as seen in the two examples below. The exact reason for the alternation is not yet known, and for some this might not seem like a huge change. However, it's likely that this is a feature designed to increase mobile-usability, reflecting the increasing importance Google has placed on this area in the past few months.

Google test live chat functionality in knowledge graph results
Google have recently tested a "live chat" tool within the search results of local businesses. Displayed within the knowledge graph local box, the feature shows whether someone from the business is available to chat. When the feature is clicked a Google Chat/Google Hangouts page opens, allowing users and potential customers to chat with an employee. Some have expressed concern that the feature may have the capacity to affect CTR, and thus have a negative impact on SEO. For example, a potential customer may not need to click through onto the site of the business, as their query has been answered offsite through the live chat function. However, as this option is currently only in testing mode, these concerns are only speculative.