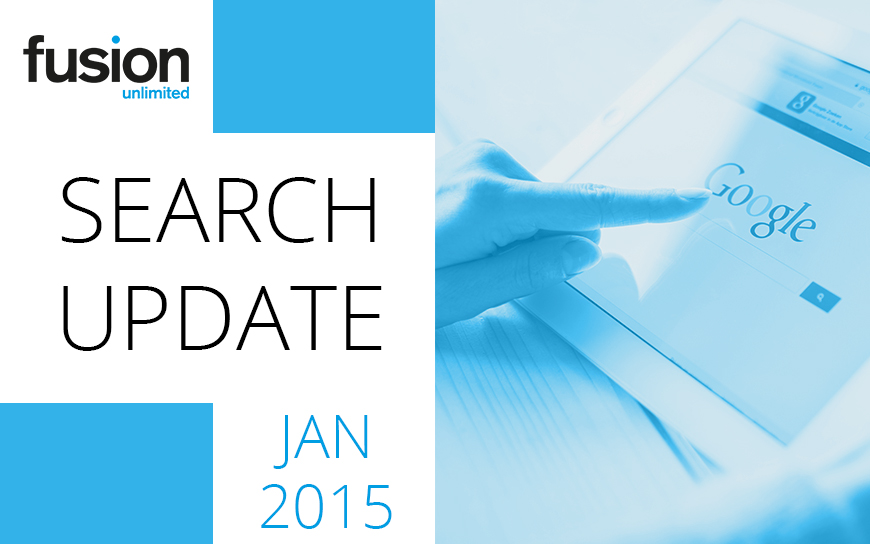 Google starts sending "mobile-usability" warnings to webmasters
Following on from last year's increased emphasis on mobile usability, Google has reportedly begun sending out warnings to webmasters of "mobile-unfriendly" websites. The warnings, sent out en-masse via Webmaster Tools and email, warn webmasters to fix mobile usability issues on the affected sites in question. Specific problems or affected pages are not listed within the warning message, and webcasters must download a detailed report to see these. This is yet another move from google to increase the mobile-usability of sites, and although not explicitly stated, a suggestion that an algorithm change may be in the pipeline.
Google can now crawl and index locale-adaptive webpages
Websites that automatically change their content depending on the location of visitors can now be crawled by Google, according to an announcement made last month. In a post on the Webmaster Central blog, it was stated that sites that have the capacity to change their language depending on visitor location/language settings will now be crawled and indexed, something that google has previously found difficult; in the past, Googlebot would only see the U.S English language version of locale-adaptive webpages. However, Google is still recommending that webmasters wanting to show their site is locale-adaptive continue to use the suggested rel=alternate hreflang annotations, to help Googlebot recognise that sites are locale-adaptive.
Mobile sites blocking Google now visible in search results
Google has announced that sites that are blocking Google's crawlers will be made visible within the mobile search results page. Users will be able to tell a site is attempting to block Google by the information in the search results snippet, which will specify the reason why the text is unable to be displayed (as seen in the below example). This has been a feature on desktops searches since back in 2012, but will now apply to all uncrawlable mobile sites, even if the desktop version is crawlable. Sites blocking Google mobile from accessing JavaScript, CSS, or image files for mobile usability purposes will be made visible, representing another push for webmasters to make their sites mobile friendly.
Social profiles for brands now visible in Google's knowledge graph results
Google has started to display social profiles other than in the knowledge graph results of certain brands. Although a link to Google+ has previously been displayed for brands, the knowledge graph now displays icons for Facebook, Twitter, LinkedIn, YouTube, Instagram and Myspace. This feature has been previously available, but only for "personalities" and celebrities. Brands and companies wishing to have their social profiles visible in the knowledge graph will need to apply a new mark-up to their sites.
Image Sources:
http://searchengineland.com/figz/wp-content/seloads/2015/01/google-blocked-snippet-mobile.png