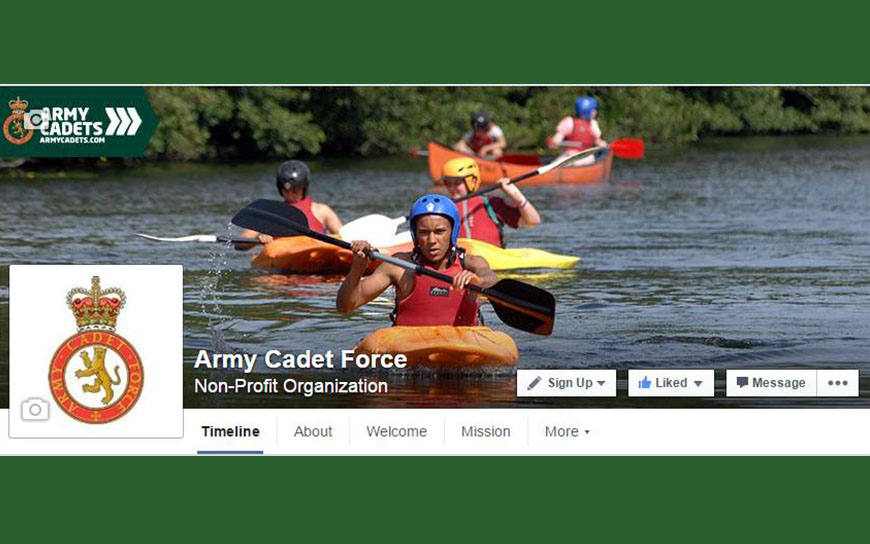 Back in December Facebook announced a function that would enable admins to include a call to action button in Facebook cover photos. Much to the excitement of businesses all around the world, this simple addition to Facebook business pages was to be initially rolled out in the US with other countries following suit at a later date. It now appears that this function is available in the UK.
Here's what it looks like in action:
Why is this a good thing?
Having a clear call to action at the top of the page helps businesses on Facebook to deliver their marketing messaging to their Facebook fans without being too pushy. By having an easy and clear to see call to action, it also provides flexibility for admins and businesses to test which call to action button is not only resonating with their audience but also have the opportunity to monitor the results as well as testing landing pages.
Choice at this stage is limited with call to actions geared towards businesses operating on a local scale or e-commerce businesses. Businesses therefore wanting to use the call to action to drive traffic back to the website to find out more might struggle to find an appropriate button with the options only currently including: Book Now, Contact Us, Use App, Play Game, Shop Now, Sign Up, Watch Video.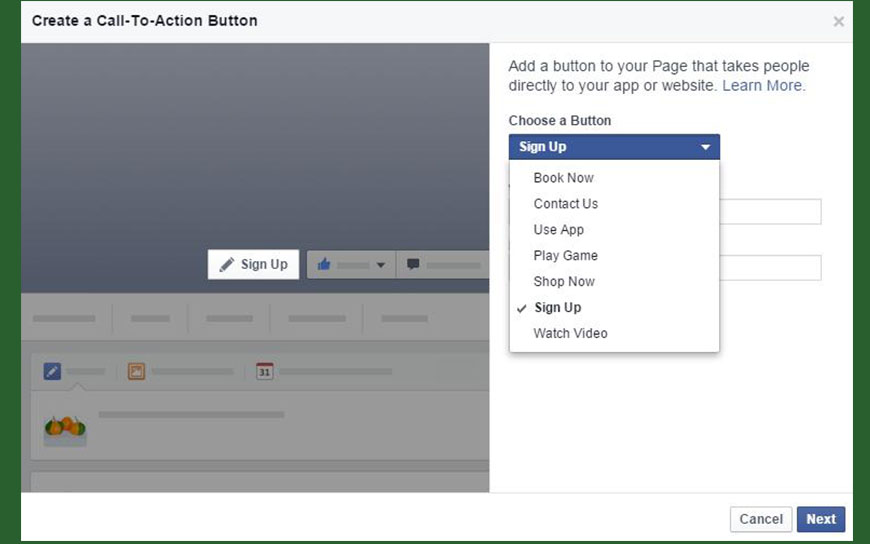 Whilst the downsides to this new function are few and far between – the only small issue is that the call to action button isn't currently available on mobile – however, it wouldn't be surprising if this was rolled out at a later date.