We are very proud to announce that we have been shortlisted for four Online Retail Awards, including the prestigious Digital Agency of the Year, for our work with Halfords, Lloyds Pharmacy Group and YorkTest.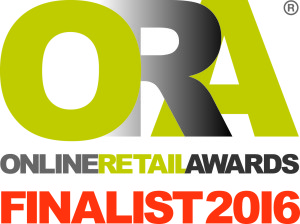 Our work with Halfords has been nominated for the special recognition category  of Online Retail Marketing Campaign of the Year, whilst both Lloyds Pharmacy and YorkTest are both shortlisted within the Pharmacy and Health Category.
The Online Retail Awards are international and independent business awards for all online retailers, regardless of their size or location, and Fusion are thrilled to be among the nominees.
"The winner of an Online Retail Award is in the top flight of the world's online retailers, with sites that are the embodiment of excellence for their customers. The aim of the Online Retail Awards is to seek out examples of retailers' web, mobile and tablet strategies, that offer great online shopping experiences for customers and reward them."  www.onlineretailawards.com
The winners will be announced at an awards dinner in London on September 13th, at the 5-star Royal Garden Hotel in Kensington, with the Online Retail Conference taking place during the day. You can be sure that team Fusion will be in attendance on the night to do some networking and hopefully come back with some awards. Great work everybody!