Join Fusion's SEO team as they round up last month's major industry updates.
GOOGLE FOCUSES ON UPDATING THE NEW SEARCH CONSOLE
As Google aims to keep closing features from the old search console by March 2019, new features continue to be implemented in the new interface in order to improve usability and move as many users over to the new Search Console as possible.
The first of the updates to the new Google Search Console seen this month was the addition of a security issues section.
https://twitter.com/googlewmc/status/1090704842870255616
The security issues section will warn users that Google has found issues on their site that impact site security, including the following:
The tool will help webmasters find and fix any of the above security issues affecting their site.
The second of the updates is the consolidation of canonical URLs.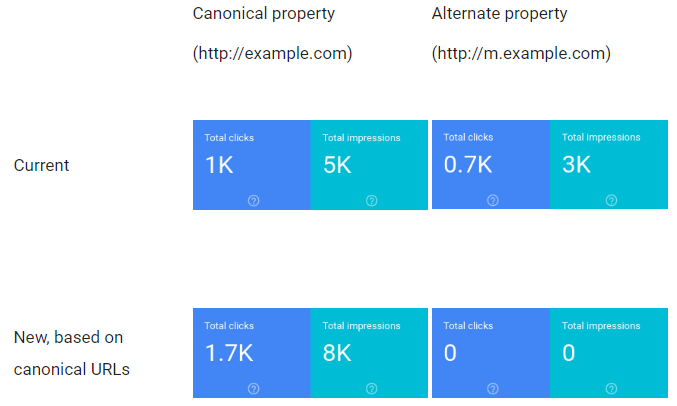 Google has now implemented an update within the performance section of Google Search Console which consolidates website traffic on canonical URLs. This update will unify all search metrics for a single piece of content into the canonical URL. The benefits of this update include combining data from pages with separate mobile and AMP pages.
GOOGLE LOOK TO REMOVE PROPERTY SETS FROM SEARCH CONSOLE
Google announced, via email, that they will be removing property sets from Google Search Console at the end of March 2019.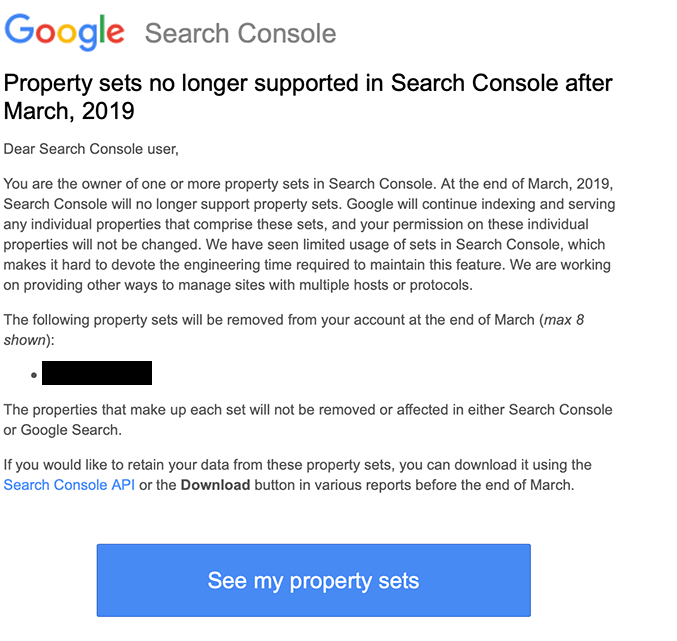 These property sets were used to aggregate data from a business' different sites, such as combining http and https, or www. and non-www. sites.
As a replacement to property sets, Google recently announced the full release of a domain properties feature. Having been in beta since November 2018, these properties group data in a similar way to property sets, including protocols (http/https) and subdomains (m, www and further subdomains). Domain properties will only be available for DNS verified accounts.
GOOGLE RELEASES REDESIGNED TEST MY SITE TOOL
Google released the redesigned version of its Test My Site tool on 25th February. Within the redesign, Google has implemented several new features in order to produce more competitive reports.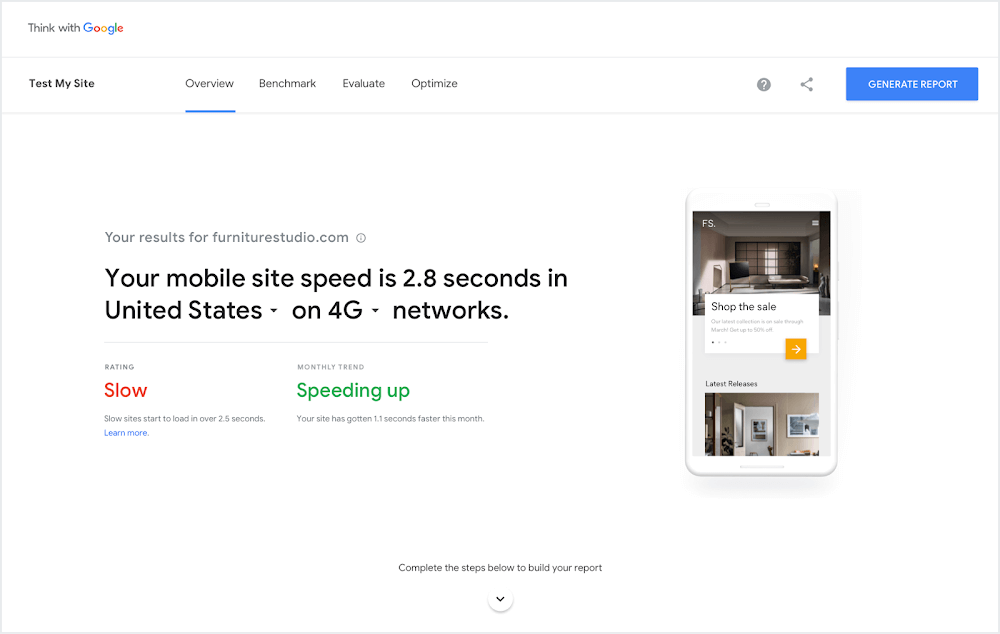 The following features have been added to Test My Site:
Speed estimates for both an entire site and individual pages
Details on whether the speed of a site or page is faster or slower compared to the previous month
Information on whether a site or page speed score is ranked as Fast, Average, or Slow
How the speed score for a site or page compares to others in the industry
The potential impact of site speed on revenue
A detailed list of recommended fixes to increase speed on up to 5 pages on a site
A complete shareable report containing a summary of the above
GOOGLE SEARCH CONSOLE ADDS PRODUCTS REPORT
With Google utilising structured data and displaying products within rich snippets on SERPs, they have now also released new ways for merchants to provide information and improve results for the products they sell.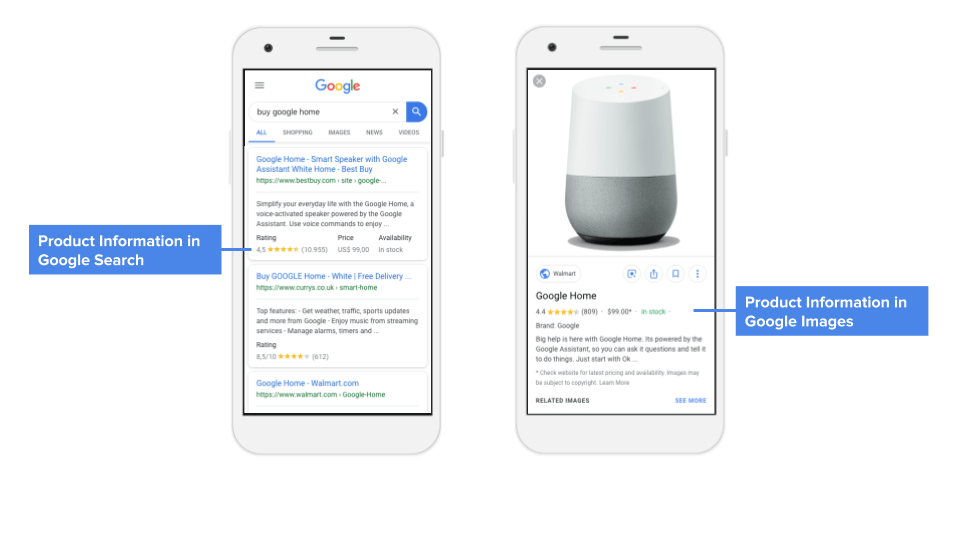 Within Google Search Console, users will now be able to display product issues in a report that uses schema.org to annotate product information. The report will mainly display any pending issues for markup on the user's site, and can also be used to validate if the issues were resolved.
Google are also planning on rolling out new features in Google Merchant Centre in order to allow users to provide up-to-date, high-quality information on products, which can be used on a product's knowledge panel.
GOOGLE MY BUSINESS EXPANDS RESOURCES FOR RESPONDING TO REVIEWS
Google announced, via a forum post, that users are now able to respond to reviews directly from Google Maps. Before this feature was released, replying to Google My Business reviews was only possible via the Google My Business mobile app. With this update, users will now have the option of using a desktop to reply to reviews.
Google's tips for replying to reviews:
Be nice and don't get personal. This isn't just a guideline, it's also a good idea as a business owner. It's difficult to win an argument with a frustrated customer, and you want to avoid burning bridges. Keep your responses useful, readable and courteous. In addition, responses should comply with our local content policy.
Keep it short and sweet. Users are looking for useful and genuine responses, but they can easily be overwhelmed by a long response.
Thank your reviewers. Respond to happy reviewers when you have new or relevant information to share. You don't need to thank every reviewer publicly since each response reaches lots of customers.
Be a friend, not a salesperson. Your reviewers are already customers, so there's no need to offer incentives or advertisements. Tell reviewers something new about your business, or share something that they might not have learned from their first visit.
GOOGLE CREATE FEATURED SNIPPETS THAT COMBINE CONTENT FROM MULTIPLE CONTENT CREATORS
Google recently released a list style featured snippet,  combining content from multiple sites in order to display information on each of the items within the list.
This is an incredible search result from Google:

• Answers a fairly complex question
• Takes the copy of many 3rd party publisher to create its own independent web page
• Zero visible on-page links to the publishers who provided the data

This is the future of Google Search pic.twitter.com/txNU2Z7HB5

— Cyrus (@CyrusShepard) February 23, 2019
Snippets like the above have come under scrutiny recently due to the fact that Google does not display the source URL of the information until an item in the list has been expanded. Google has since replied to inform that the snippet is similar to standard SERPs but displays information horizontally, rather than the traditional SERPs and that the snippet falls in line with Google's focus on supporting the wider search ecosystem.