Instagram launches digital magazine 'Instagram Insider'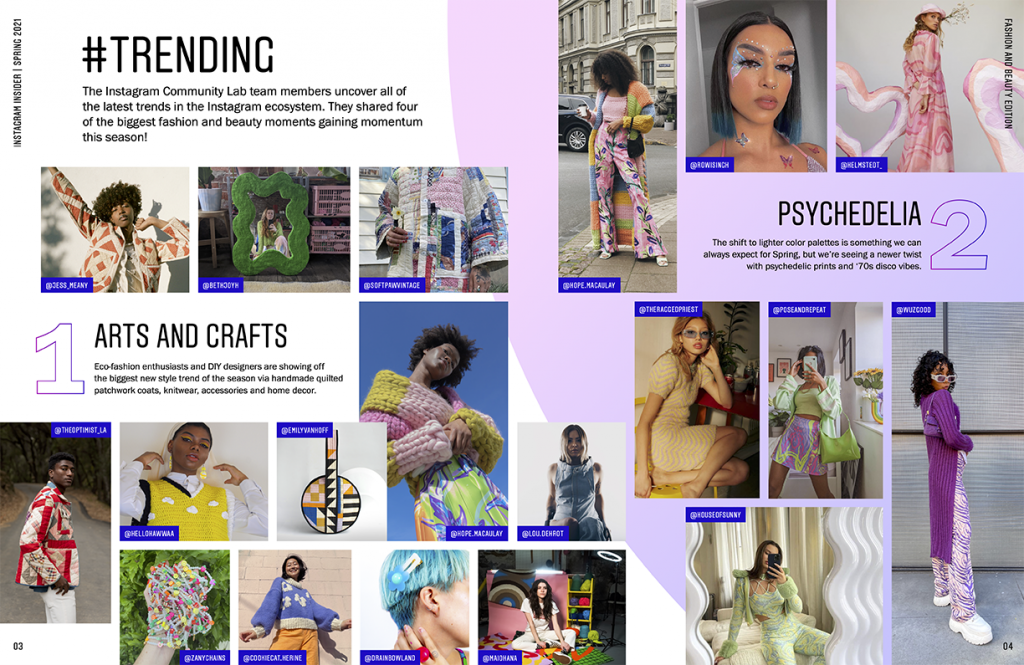 Instagram has launched its first ever edition of the new digital magazine, Instagram Insider. Every issue will highlight core Instagram trends dominating the platform, list the most influential content creators and small businesses to follow as well as answering users' questions.
The first 9-page edition is focused on fashion and beauty which has 4 main trending topics: arts and crafts, which is all about handmade products such as clothing, home décor and accessories. Psychedelia-inspired outfit looks, DIY stick-on beauty products from fake tattoos to glam eye art, and male beauty products.
This free, downloadable magazine is aimed at users who constantly scroll through their feed, Explore and Shop tab, liking and saving posts.
'Instagram Insider is about inspiration and discovery – not just the trends (crafty quilted fashion, stick on beauty products, vintage streetwear) but the people behind them.'
However, the magazine also provides plenty of information for brands so they can shape their own Instagram strategies and find new angles for their stories and posts.
TikTok launches lead gen ads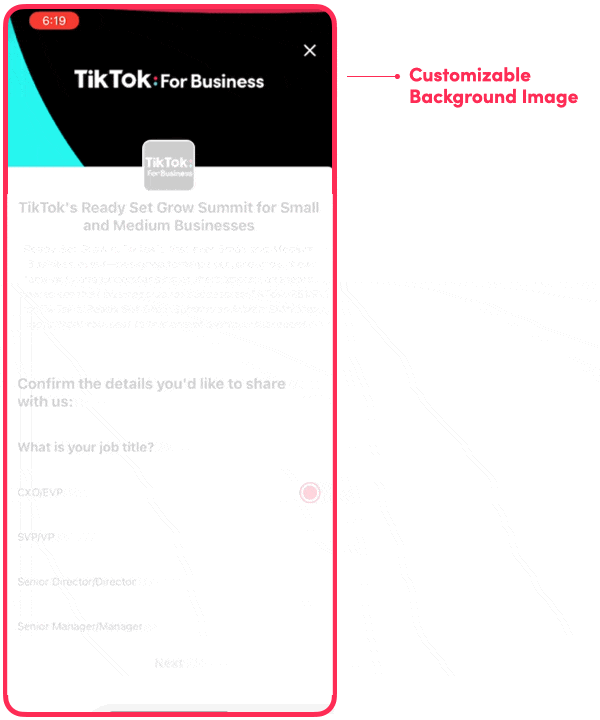 Businesses and advertisers can now gain more insights into their audiences through TikTok's Lead Generation form. This tool will enable marketers and businesses of all sizes to create seamless interactions to reach their target audience and convert them into customers.
As the app further explains:
'We want to support and empower businesses on TikTok with seamless opportunities to connect deeply with their customers while ensuring that our community feels comfortable and safe on the platform. This is of the utmost importance to us.'
The Lead Generation consists of a customisable background image, profile image and questionnaire. This means that brands will be able to share details of their products or services in an appealing and interesting way.
Users will be able to signal their interest to the product or service by filling out an easy step-by-step form where they will provide basic information such as name, email address, phone number and answer any additional questions the business would want to know.
TikTok has ensured to provide a simple and efficient experience between businesses and users by auto-populating key response data already available about the user (name etc.).
Any leads gained through this tool can be manually downloaded at the business's preferred time or integrated with the business's CRM where they'll be immediately activated.
This is a great addition to the platform as businesses will be able to build a more accurate audience view for future content and ad campaigns.
Facebook flags changes to newsfeed rankings
Facebook is looking to change its News Feed algorithm to maximise engagement and user retention. This process will consist of user surveys asking people what they like to see on their feed, whether a post is valuable, inspirational or worth their time. Soliciting different types of feedback and deciding whether a post should be higher up or lower down the news feed based on different types of reactions (angry, emotional etc.)
Although users' news feeds contain posts from friends, groups and pages they've chosen to like or follow, they don't want to see posts about topics they are not interested in. This survey-driven approach will give the platform a complete view of the types of posts people find most valuable and inspiring and what kind of content they don't want to see on their news feed.
Additionally, with political debates being at an all-time high on Facebook, the platform has received feedback on political content with many users being displeased with the aggressive and divisive political debates.
Facebook CEO, Mark Zuckerberg states:
'Increasingly, we're hearing feedback from people that they're seeing too much content about politics and too many other kinds of posts and comments that detract from their News Feed experience. This is a sensitive area, so over the next few months, we'll work to better understand what kinds of content are linked with these negative experiences.'
Lastly, users can also more directly tell Facebook about their preferences by hiding posts they're not interested in within their news feed. This will inform the platform's algorithms about what you don't want to see as well as giving users better control over their feed.
To read our monthly social media updates, check out our blog page, or get in touch with us today to find out how we can help your brand make the most of social media.