SNAPCHAT LAUNCHES 'MY PLACES' TO HIGHLIGHT LOCAL BUSINESSES
Businesses can now be easily discovered on Snapchat through 'My Places'. This new feature can be found in Snap Map and highlights three different listing categories;
Popular places within a user's Snap friends
Places the user has liked
Places that they have previously visited
Users will be able to access full information about the business listed in the platform. From opening times, contact details and locations to reviews and popular times.
With Snapchat users being able to see where their friends are at any given time, they can now share the business with them and arrange meetups.
The app explains:
Snapchatters can discover more than 30 million businesses worldwide, log their favourite local spots, and find personalised recommendations informed by their friends and global Snapchat community.
If you want to make changes to the business information already displayed or add a new business listing, choose the Place Listing Addition via the Map itself or make changes through the Map settings.
INSTAGRAM INTRODUCES AUTO CAPTIONS FOR FEED POSTS
Instagram is constantly trying to improve accessibility on its app. With the recent auto-caption option being introduced for IGTV uploads and Stories, the platform is now looking to expand this feature for Feed posts.
The news was confirmed by Vishal Shah, VP of Product at Instagram, as he responded to a user's request of needing auto-captions for feed posts.
With more people using Instagram as they go about their day, such as during a commute or while watching TV, the need for both sound on and sound off content has increased massively as brands need audiences to get the full context of posts they upload.
As per Andrew Hutchinson from Social Media Today, this new addition will provide both content creators and brands another option to improve accessibility, maximise viewership and reduce workload as they won't have to add captions and hardcode them into the video clips themselves.
TWITTER IS RETIRING ITS 'FLEETS' OPTION
After less than a year, Twitter has decided to retire Fleets, its own version of Instagram and Snapchat stories. The decision has been made as a result of the new feature not getting as much traction as Twitter had hoped for.
Twitter users have only been using them for the purpose of amplifying their own Tweets. This defeated the whole purpose of Fleets which was to add a broader tweet experience on the platform, especially for those that wanted to share their thoughts temporarily.
Twitter further explains:
We built Fleets as a lower-pressure, ephemeral way for people to share their fleeting thoughts. We hoped it would help more people feel comfortable joining the conversation on Twitter. But, in the time since we introduced Fleets to everyone, we haven't seen an increase in the number of new people joining the conversation like we hoped.
The platform will instead shift its focus into expanding its audio.
FACEBOOK LAUNCHES THE 'CAMPAIGN IDEAS GENERATOR' FOR BUSINESSES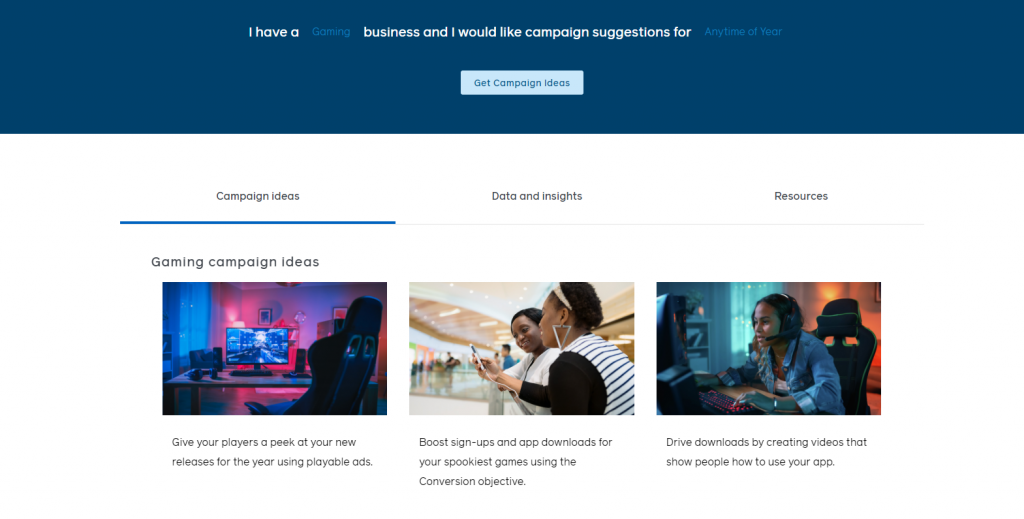 If you ever feel stuck for ideas for your Facebook and Instagram campaigns, Facebook's new Campaign Ideas Generator may be a great solution to help spark inspiration for your future promotional efforts.
This new resource site contains various insights, templates and recommendations specific to seasonal events and business types. Whether you're a restaurant, an education company or provide financial services – the Campaign Ideas Generator has 'cookie-cutter type solutions' for all industries based on the time of the year they'll be running their promotions.
The tool is made up of three sections: Campaign Ideas, Data and Insights and Resources and is ideal for small businesses that don't have much marketing budget.
If your business is feeling stuck with your marketing approach, why not get in touch with our expert team and find out how we can help you maximise your promotional efforts and contribute towards reaching your business goals? Feel free to also check out our blog for all the latest digital marketing updates.