Join Fusion's SEO team as we round up last month's major industry updates.
July 2021 Core Algorithm Update Rollout
On 1st July, the second round of Google's two-part core updates began rolling out, this was then "effectively" complete by the 12th of July.
Much like the June 2021 Core Update, there were no specifics on what the broad update entailed – with the only given information explaining that a core algorithm update introduces changes across a wide range of indexing and ranking processes, implicating that core updates are not intended to target one specific factor.
Google has previously stated that sites which experience a drop after a core update may not actually have anything wrong to fix. The advice offered in this situation is to focus on "ensuring you're offering the best content you can. That's what our algorithms seek to reward".
More information and advice on what site owners should know about core updates can be found in this Google Search Central Blog.
Google Categorises Causes For Organic Traffic Drops
Off the back of two broad core updates, Google released a document titled "Analyzing Google Search traffic drops", this provided site owners with illustrations of different drops in organic traffic that a site may experience, along with explanations to help identify and categorise the causes for each.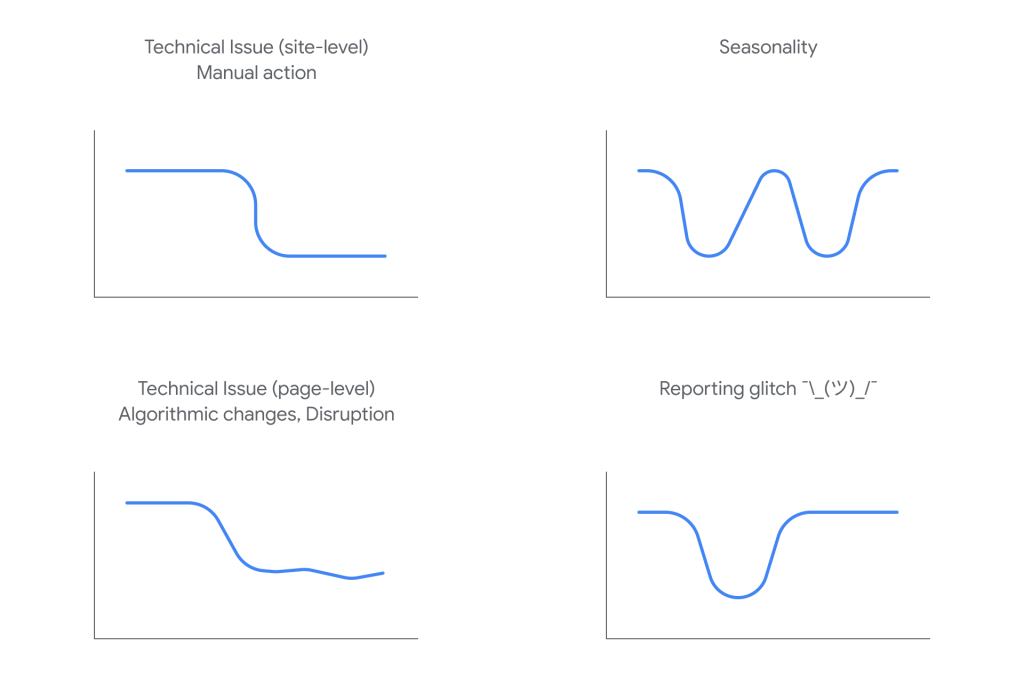 According to Google, there are five main causes for drops in organic traffic:
Technical issues: Errors that can prevent Google from crawling, indexing, or serving your pages to users – for example, server availability, robots.txt fetching, page not found, and others.
Security issues: If your site is affected by a security threat, Google may alert users before they reach your site with warnings or interstitial pages, which may decrease Search traffic.
Manual Actions: If your site does not comply with Google's guidelines, some of your pages or the entire site may be omitted from Google Search results through a Manual Action.
Algorithmic changes: Google is always improving how it assesses content and updating its algorithm accordingly; core updates and other smaller updates may change how some pages perform in Google Search results.
Search interest disruption: Sometimes changes in user behaviour will change the demand for certain queries, either as a result of a new trend, or seasonality throughout the year.
This is the first time Google has openly shared information like this, and from the reaction across forums and social media it has been very much welcomed.
Google Now Showing Why A Specific Result Was Ranked
To provide further transparency, Google is now showing more information within the 'About This Result' section in search. There are now several factors that can be given as to why Google has ranked a specific result within SERPs, these will be listed as bullet points under "Your search & this result".
Here's what that looks like: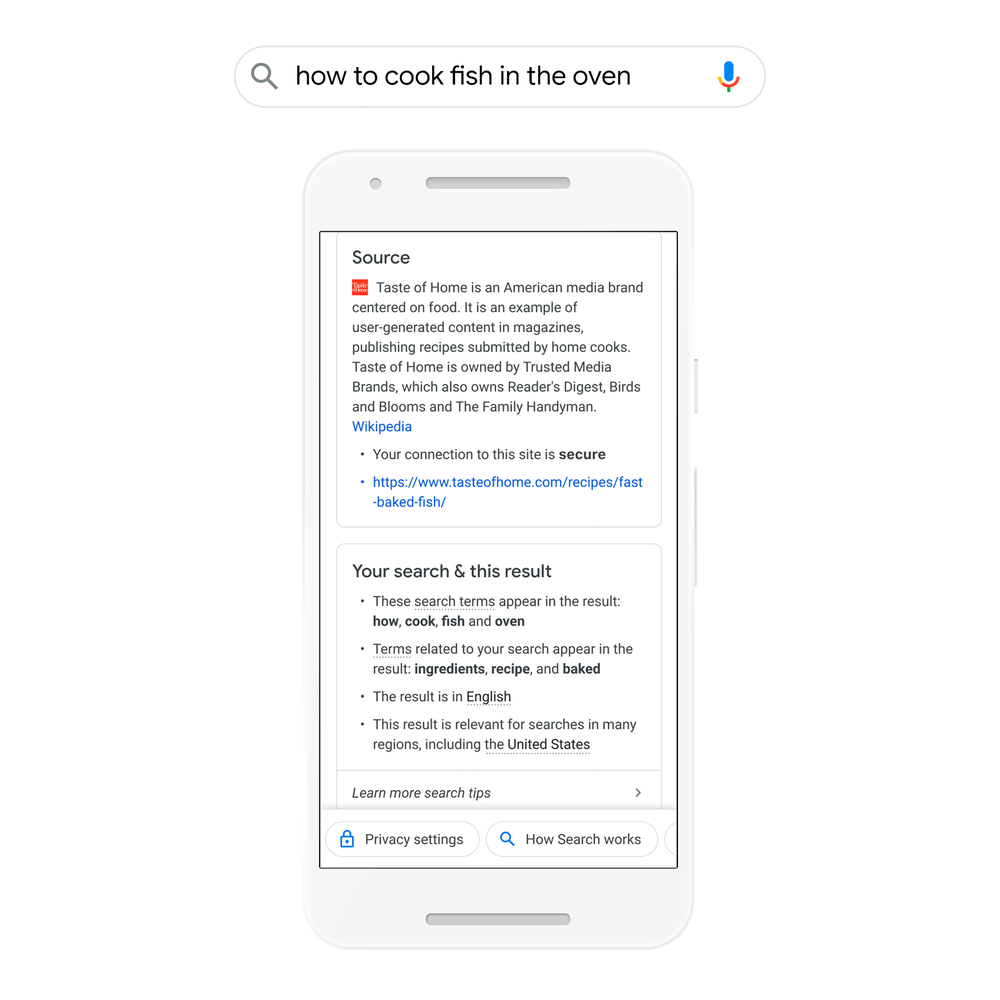 This largely confirms what SEOs and marketers already knew as to why Google ranks specific sites for certain queries, but having all factors listed together could provide a useful tool when investigating an unexpected result.
Currently, this is only available for English results in the U.S, but it is expected to be rolled out across other counties (including the UK) in the coming months.
Google Says You Should Keep Redirects Live For At Least A Year
As a response to questions regarding how long you should keep redirections in place, Gary Illyes from Google took to Twitter to provide a "concrete answer", saying redirects should remain in place for "at least 1 year".
The Twitter thread goes on to explain that one year allows enough time for Google to pass any signals from the origin URL to the destination URL, any signals passed will then remain associated to the destination URL, even after the redirect has been removed.
It is also still worth noting that, if possible, site owners should strive to keep redirects live indefinitely for the user's benefit.
SeekToAction Video Markup Now Supported In Google Search
Back in May 2021, Google pre-announced SeekToAction as one of two new video content structured data markups. At the time this was still in the developmental / testing phase, this is now officially supported within Google search, meaning video key moments can now be shown within Google Search.
Looking something like this: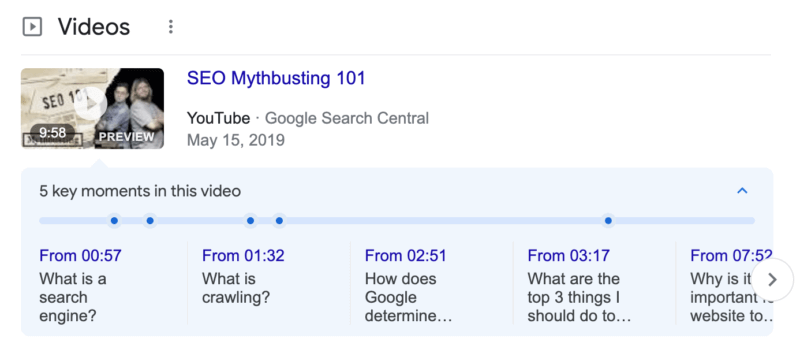 If you found this update useful, check out our latest blog posts for the latest news, and if you're interested in finding out more about what we can do for your brand, get in touch with the team today.