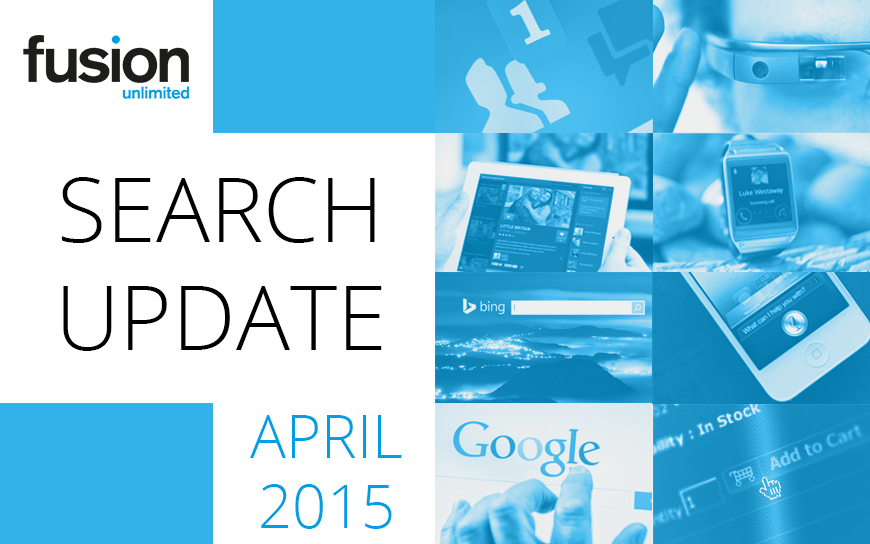 Google finally rolls out mobile friendly update
On the 21st of April Google finally began to roll out its much anticipated mobile friendly update. Announced early on in the year, the exact nature and effect of the update has been heavily speculated about within the SEO community, with reported 4.7% of webmasters making changes to ensure that sites fit within Google's requested parameters.
However, at the time of writing the update has had a far smaller impact than previously anticipated. As of the 1st of May, Google have said that the algorithm has fully rolled out in all of its data centres. However, the majority of webmasters have reported no big changes in mobile search results rankings, and those who've been tracking the update have seen no significant impact, as seen in the below graph from Moz.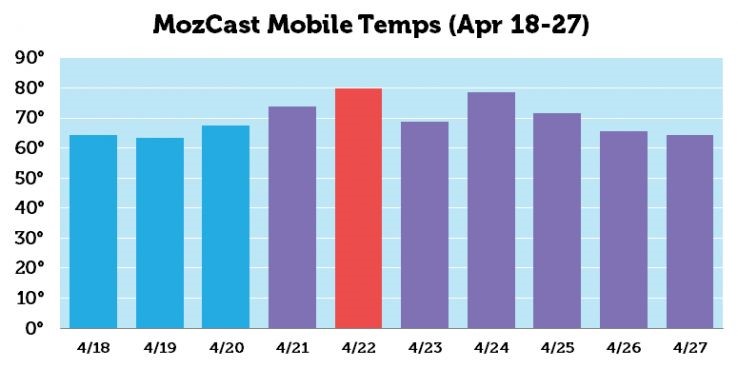 Google's Gary Illyes stated that as many sites have not been re-indexed, they aren't as of yet being affected by the new scores. This means it's still possible for "unaffected" sites to be hit, and it's still recommended that sites that are not yet mobile friendly be made so.
Google tests lightweight mobile results for slow connections
Google have continued their recent focus on mobile search results optimisation with the test of a "lightweight" display for mobiles with slow connections. Initially announced to simply effect mobile SERP's, Google have now given webmasters the option to show a "toned down" version of their site to users on a slow connection. Whilst the lightweight version of the search results page is automatic, the option to strip out heavy images and files on a site will be down to webmasters to decide.
However, when tested on users in Indonesia, Google reported that sites that had opted in to lightweight display had a 4x faster load time, used 80% fewer bytes, and saw a 50% increase in mobile traffic – something surely likely to influence whether webmasters opt in.
Search Queries report being randomly replaced by Search Analytics in Webmaster Tools
At the beginning of the year, Google tested a new "Search Impact" report amongst a few select users, now renamed as "Search Analytics". As well as the standard Search Impact features, the new report displays clicks, impressions, CTR and average search results position. On top of this, Search Analytics also allows for a comparison of these factors, broken down by specific queries, pages, devices, and country.
Google's Webmaster Trends Analyst Zineb Ait Bahajji also commented that the report is "slow to catch up" at the moment, having only 90 days of data. However, this is expected to increase shortly. Whilst at the moment Search Analytics is only available to a random selection of users, it's expected that at some point it will receive a full rollout and replace the Search Queries report.
Google begins replacing URL search result snippet with breadcrumb pathway
After a long period of testing, Google has finally started to replace site URL in the search results snippet with a site name and breadcrumb pathway. This update comes after years of beta testing and randomly selected rollouts, and is designed to "better reflect the names of websites", Google has stated.
With this update, webmasters will be given the opportunity to better reflect site structure and content to users, and display a "real world" version of the site rather than a domain name. At the time of writing, this update has only affected mobile results in the U.S, but is expected to have a worldwide rollout in the near future.
In order to make sure these changes take place, webmasters will have to implement specific site name and breadcrumb schema within a sites source code.
Image Source: http://searchengineland.com/googles-mobile-friendly-algorithm-a-week-later-was-it-really-mobilegeddon-219893