Google introduces new artificial intelligence
Google has added a new signal to it's search algorithm in order to help process and understand search queries.
Officially named RankBrain, the signal is a machine learning artificial intelligence which Google says it has been using to process "a very large fraction" of search queries. As around 15% of daily searches made through Google have never been searched before, the RankBrain system is designed to help Google identify, understand, and categorise these alongside similar queries.
It's thought that RankBrain is instead the newest addition to Hummingbird, Google's Search algorithm. Greg Corrade, a senior research scientist at Google, semi-confirmed this; "RankBrain is one of the "hundreds" of signals that go into an algorithm that determines what results appear on a Google search page and where they are ranked".
Alongside this, Corrado also stated that in few months RankBrain has been operating, it has become the third most important signal that contributes to search results. Whilst it isn't currently known exactly how the system will affect SEO, you can read a more in depth post on RankBrain here.
Penguin 4.0 expected to roll out during 2015
After months of hinting, Google have confirmed that the new Penguin 4.0 algorithm update is expected to roll out before the end of 2015.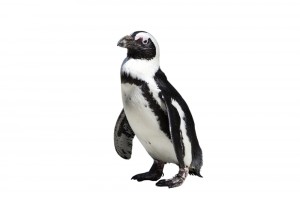 As with the previous months' Panda updates, Penguin 4.0 – which targets links that Google identifies as "spammy" or unnatural – is set to be implemented in real time.
This means that rather than updating sporadically, Penguin will be constantly working to detect unnatural linking practices, with penalties given out to affected sites on a real time basis. Vice-versa, if a site is hit by Penguin and makes steps to rectify unnatural behaviour, then in theory penalty recovery should take place equally quickly.
As always, Google seem unwilling to let slip the exact date that the update is set to take place; either that, or they don't actually know, which seems fairly unlikely. However, so long as sites are following Google's best practice guidelines on link building, then the update shouldn't be anything to be too concerned about.
New report reveals important ranking factors for mobile
New research carried out by Searchmetrics has provided an insight into the importance of a range of mobile ranking factors. The research looks at the top ranked pages for mobile search results in 2015 and 2014 and desktop results in 2015, identifying trends across these.
Content factors featured heavily within the research, largely comparing the requirements for mobile content when compared to desktop. For example, it was found that the top 10 ranked pages for mobile in 2015 had an average of 868 words compared to 1285 for desktop. Mobile pages also had a lower average keyword count at 5.48, compared to 10.22 for desktop.
User experience features were also found to play a big part in mobile rankings, with high ranking mobile pages having fewer internal links, a higher prevalence of unordered lists, and a lower number of images than high ranking desktop pages.
Other important factors included a fast load speed (top pages averaged a 1.10s load time), and an avoidance of flash, with only 5% of the top ranked pages incorporating this.
Overall, the report suggests that the factors that influence search rankings in mobile are slightly different , although not entirely separate, from those that influence desktop.
Google warns webmasters not to use "sneaky" mobile redirects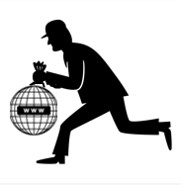 Last month Google reiterated it's policy on mobile redirects, stating that sites that redirect in a "sneaky" way can expect to receive penalties.
The warning is directed at webmasters who implement redirects to unrelated content on mobile landing pages. This means that when a user clicks through the site fro the SERP's, they will be directed to an unrelated page, often without knowing.
This isn't always something implemented by webmasters, and can also indicate that a site has been hacked. Whatever the reason, these kind of redirects are against webmaster guidelines, and the new announcement suggests that Google will be placing a bigger emphasis on identifying and penalising sites acting in this way.
This isn't to say that any mobile redirects are being targeted, as Google's Search Quality team stated; "Redirecting mobile users to improve their mobile experience (like redirecting mobile users from example.com/url1 to m.example.com/url1) is often beneficial to them. But redirecting mobile users sneakily to a different content is bad for user experience and is against Google's webmaster guidelines."