First things first, if you're not exactly sure what Pinterest is and how it differs from other social networks, here's a little summary – Pinterest is basically a virtual pinboard, you can browse millions of images and add them to your virtual 'board'. Pinterest doesn't class itself as a social network like Instagram or Facebook – instead, it's a platform that allows users to feel inspired and plan their dreams. They're a personal media, rather than social media.
Brands can hugely benefit from Pinterest – firstly, it's worth noting that Pinterest users visit the platform to get inspired and therefore they're usually in a positive mindset. Pinners (a nickname for Pinterest users) are usually at the beginning of their buying or planning journey, therefore as a brand, it's great to be visible at this stage. Pinterest states that 66% of Pinners have made a purchase based on the content they saw from brands on the platform – demonstrating the influence and potential for brands on the platform.
Here at Fusion Unlimited, we had the pleasure of attending an exclusive Pinterest workshop for some of the top independent agencies in the UK. The workshop enabled us to truly explore the ways we can maximize Pinterest's offering for our clients. Read on to find out the key points we learnt and how you can apply them to your marketing strategy.
What makes a good pin?
Pinterest is a highly visual platform – the first thing to draw the user in is the creative you choose to publish. Therefore, it's important to create images that are appealing to the user in order to generate as much relevant website traffic that can help you convert. The following tips apply to both paid and organic pins.
High-res and high-quality photos – good quality photos always work best, they're more aesthetically pleasing and allow the user to see the content best.
Use lifestyle photography as much as possible – lifestyle photography showing your brand's product is often more effective and attention-grabbing than studio photography.
Seasonal content – Pinterest users often head to the platform to get inspiration for seasonal events like Christmas, interior design, party ideas, fashion advice and more. By creating seasonal content, you can tap into those users and appear for more keywords.
Sized at 1000 x 1500 pixels – creating your Pin this size will ensure that your image is visible and not cropped.
Discreet branding, or none at all – surprisingly the majority of pins (73%) are uploaded by brands. This has allowed brands to have a discreet and sustainable relationship with Pinterest users that allows them to play a key role in helping the pinner achieve their dream – instead of showering them with blatant ads.
Text overlay for promoting content – adding copy to your Pin can give users a better understanding of what the image is promoting and the content behind it.
Include keywords in your title and description – People are reading these, so sentences work best. But Pinterest's robots are also indexing these, so make sure to include high volume keywords.
Promoting your product on Pinterest
Now that we know what makes a good pin, let's put it into practice. As you can see, the image below is overly branded and doesn't inspire the user in any way. This sort of image could be used for other social networks or ads but doesn't work best for Pinterest and its audience. Pinterest users come to the platform to feel inspired, rather than to be advertised to.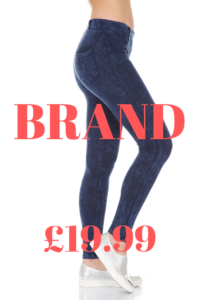 The next two images are created with Pinterest in mind. Let's assume that the image on the left is advertising the dress and the image on the right is adverting the trainers – the products are clearly on display in a non-branded and lifestyle environment. They resonate with the user and have the potential to inspire them, increasing the likelihood of them interacting with the pin.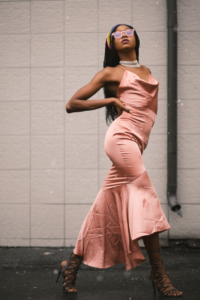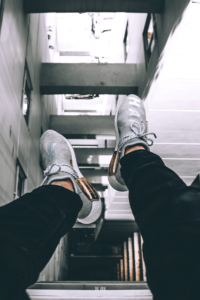 When you click on an available product, the following appears for the user. Therefore the user can go directly to the brand's website to buy the product or find out more.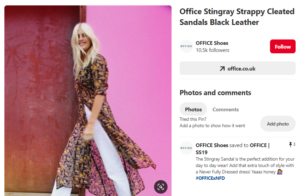 Promoting content on Pinterest
Promoting website content is a little different than promoting a product. Using a text overlay can be a great way to let users know exactly what the content is about and direct users to your website's content.
Let's see an example of some creative with and without a text overlay. The image on the left doesn't tell the user what the content is about, therefore you may get traffic to your website, but not necessarily relevant traffic from users that are willing to interact with your content.
The image on the right tells the user exactly what the content is about and therefore has a stronger CTA. Increasing the likelihood of directing relevant traffic to your website.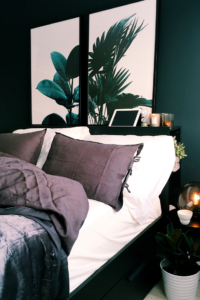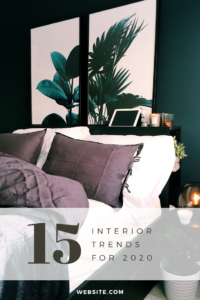 The shelf life of a pin is approximately 103 days, so it's good to consider this when creating the content that will advertise your product.
If you want to start creating a Pinterest strategy or schedule, Pinterest has a range of resources for brands to utilize on their business website. Alternatively, if you're interested in finding out about the power of Pinterest and what it can do for your retail brand, get in touch with our team today.