Join Fusion's SEO team as we round up last month's major industry updates.
Google Search Console's Multiple Updates and Errors
Google Search Console Mistakenly Send Messages To Users
Google Search Console users received messages informing that they are currently impressions due to domains not being verified as a domain property. These errors arose when the domains that Google were asking users to verify weren't owned by the user.
Hey #google what is going on with Google Search Console? Has it broken? @JohnMu I am getting lots of emails asking to verify domain that I don't own – but they are just shortened versions of the actual domain. pic.twitter.com/hwjE9hwNrg

— Leslie Gilmour (@lesliegilmour) January 27, 2021
https://twitter.com/badams/status/1354481943518334981
Google have confirmed that this is a bug within their system.
We recently sent out messages recommending domain properties in Search Console. Unfortunately, some were sent with a few characters missing in the beginning of the domain name. This is from a bug on our side and only affects the text URL shown in the message.

— Google Search Central (@googlesearchc) January 27, 2021
New Google Search Console Report for News Publishers
Google have released a dedicated report for news publishers within Google Search Console. The new performance report will show data from news.google.com and from the Google News app (available on Android and iOS). However, this report will not display traffic data from the new tab within Google Search, which is available within the standard performance report when applying the filter Search Type = News.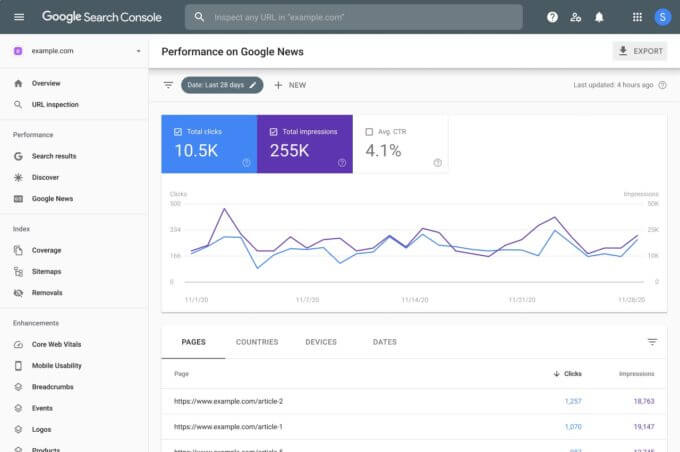 Google have also confirmed that all data is aggregated by page. This means that if a single site provides multiple Google News results in a single user session, each result is credited to the page URL it points to (rather than to the property containing the page).
Index Coverage Improvements in Google Search Console
Google have rolled out improvements to the index coverage report within Google Search Console, with a focus on providing a more accurate state to existing issues in order to help users resolve them easier.
The updates Google have implemented include the following:
Removal of the generic "crawl anomaly" issue type – all crawls errors should now be mapped to an issue with a finer resolution.
Pages that were submitted but blocked by robots.txt and got indexed are now reported as "indexed but blocked" (warning) instead of "submitted but blocked" (error)
Addition of a new issue: "indexed without content" (warning)
Soft 404 reporting is now more accurate
These updates are currently available for all users.
Google Will Start Crawling Sites Over HTTP/2
Users are currently receiving notices via Google Search Console that their site can support HTTP/2 crawling and that this has been implemented.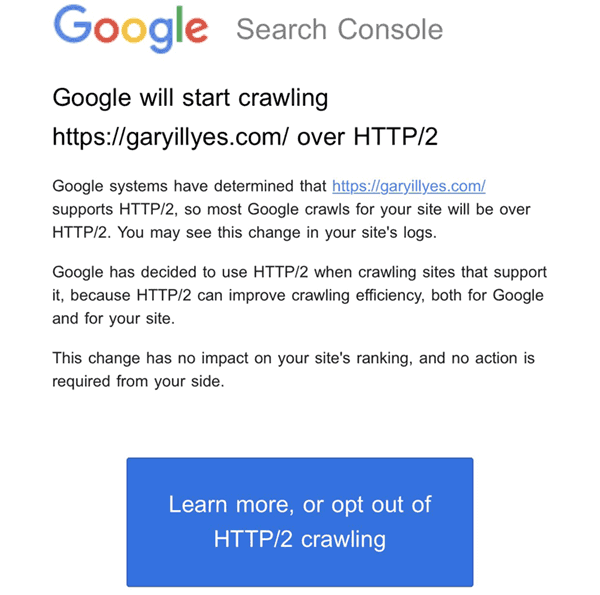 HTTP/2 crawling allows Google to crawl a site faster and more efficiently but doesn't have an effect on organic rankings.
Core Web Vitals Comes To Chrome 88
With the release of Chrome 88, users will now have access to Core Web Vitals via the performance panel of the inspector too.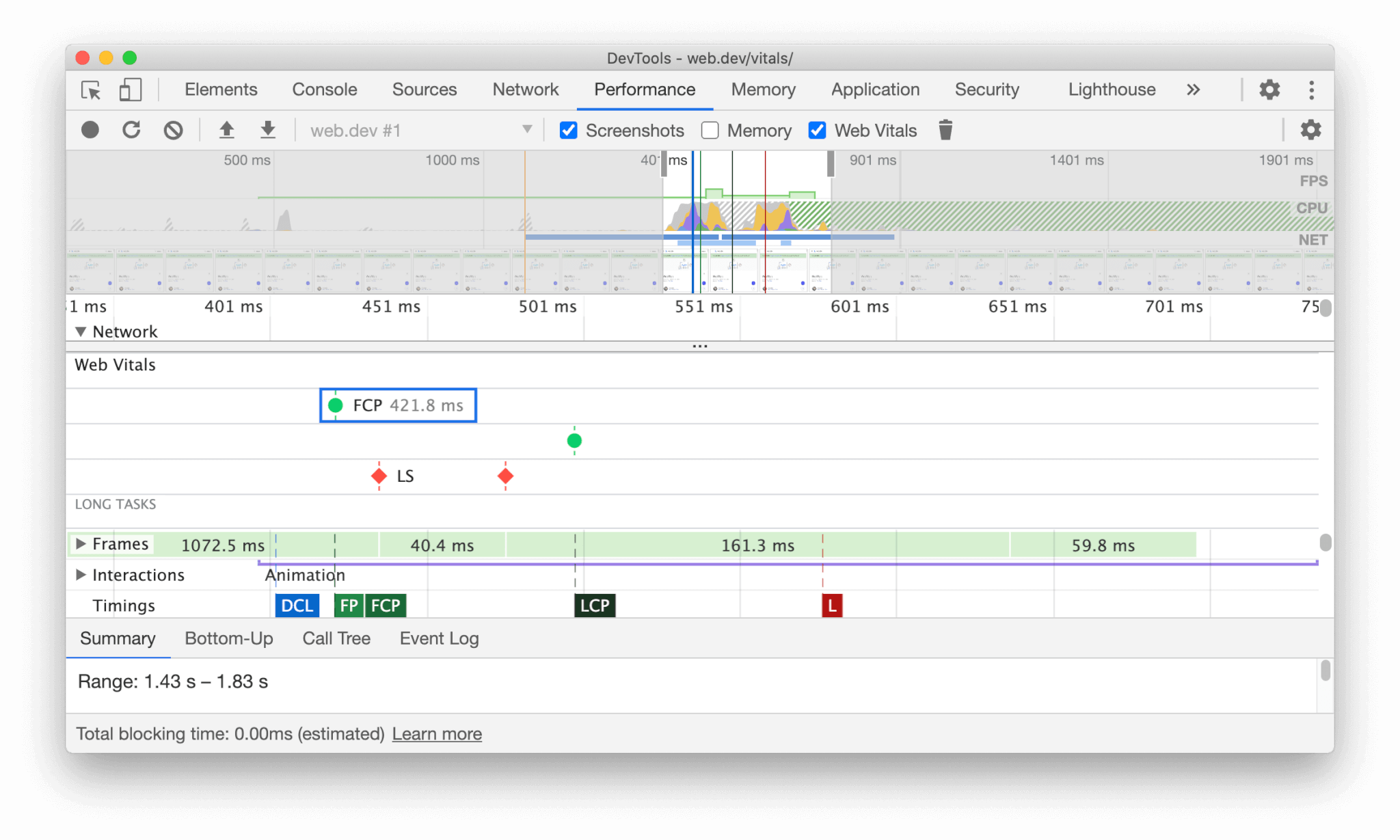 After recording the loading of a page, Core Web Vitals metrics, such as First Contentful Paint (FCP), Largest Contentful Paint (LCP) and Cumulative Layout Shift (CLS), will display.
A Large benefit to viewing Core Web Vital performance information via the performance panel is the ability to hover over specific metrics, such as CLS, which will highlight the elements on the page which causing the issue. This will give webmasters a clear view on which elements are causing page experience issues and if these are unique page elements or template elements that can be resolved on multiple pages.
If you found this update useful, check out our latest blog posts for the latest news, and if you're interested in finding out more about what we can do for your brand, get in touch with the team today.