Earlier this year, an EU commission penalised Google for €2.4bn (£2.1bn) in antitrust fines after a seven-year investigation found that the search engine's algorithms have been artificially boosting Google Shopping's ads' visibility in search results over its competitors.
The commission set a deadline of the 28th September for Google to respond, and they did so, by relaunching Shopping as a service that's separate to the Google main business.
Changes to Shopping have coincided with changes to how ads display in search. Now, Google Shopping will bid for slots in a redesigned ads panel against competitors like Kelkoo and Shopzilla, and can do so solely with its own generated revenue, rather than receiving subsidies from Google parent Alphabet. When a comparison site wins a slot, their site name will appear beneath the advertised product. Ads won by Google Shopping will be marked by 'By Google', which is one of the only ways that the service and its namesake will remain connected.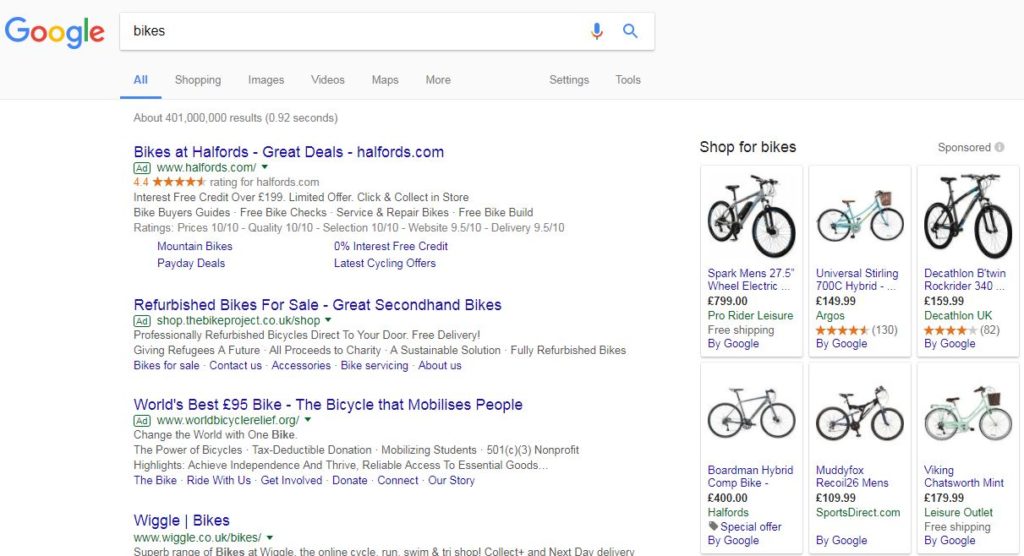 'By Google'
Google's spokesperson in Brussels, Al Verney, said: 'We're giving comparison shopping services the same opportunity to show shopping ads from merchants on Google's search results pages as we give to Google Shopping'.
'Shopping will compete on equal terms, and will operate as if it were a separate business, participating in the auction in the same way as everyone else'.
Nevertheless, it's yet to be seen how Europe will react to the reimagined services. Google made the European commission aware of their plans in August but are yet to receive confirmation that the changes satisfy their concerns. Meanwhile, several publications are reporting that just ten competitor sites have signed up to participate in the auctions, amidst talks of a boycott by over three hundred rivals, which would cause Google's monopoly of the service to continue.
Since starting in 2009, Google's shopping service has become a major part of the company's worldwide operations, accounting for over a fifth of all ad revenue. Certainly, being forced to make changes will be a cause for concern.
However, the ruling's most serious implication for Google is the risk of setting a precedent and – potentially – opening the door to future independent scrutiny, in not just the EEA but across the world. Any third-party monitoring could potentially extend to the company's algorithms, which are its most prized intellectual property.
On a practical note, we're intrigued to see how the restructuring may affect the digital marketing landscape, and how we'll need to adapt our strategies in order to keep delivering best in class ad campaigns and strategies. If Shopping's changes leads to competitor comparison sites gaining a much greater foothold in search results impressions, then all agencies will need to respond accordingly. Of course, we'll keep following this as it develops – so, watch this (ad) space!