Whilst the intermittent wet weather of the last two weeks seems set to bring the British summertime to a close, we've recently been delighted to see the wide acclaim received by our client Halfords for their exceptional performance throughout the summer, making headlines in leading publications such as Internet Retailing and The Telegraph.
Halfords' strategy focused on the on-trend phenomenon of staycations. Growing numbers of British families are swapping ten-hour flights for fish 'n chips and pitching their tents a little closer to home. As one of the UK's leading suppliers of holiday-making must-haves like sleeping bags, tents, bikes and roof-racks, it was essential for Halfords' voice to be at the heart of the conversation.
In collaboration with Halfords' internal teams, we implemented a cross-channel strategy to bring Halfords' vision to life. With the objective of maintaining and increasing Halfords' visibility for the camping category, we sought to create compelling content to drive organic visibility and secure coverage with major publications and features on high-quality lifestyle blogs. Production of an interactive camping guide whilst working alongside influencers to produce unique stories and advice helped Halfords increase SoV by 3.86% with over 50 pieces of coverage. Additionally, we supported staycation-specific products with promotional PPC ad copy to harness intent driven by the wider content strategy. Granular Shopping structure allowed dynamic support of key products during peak periods.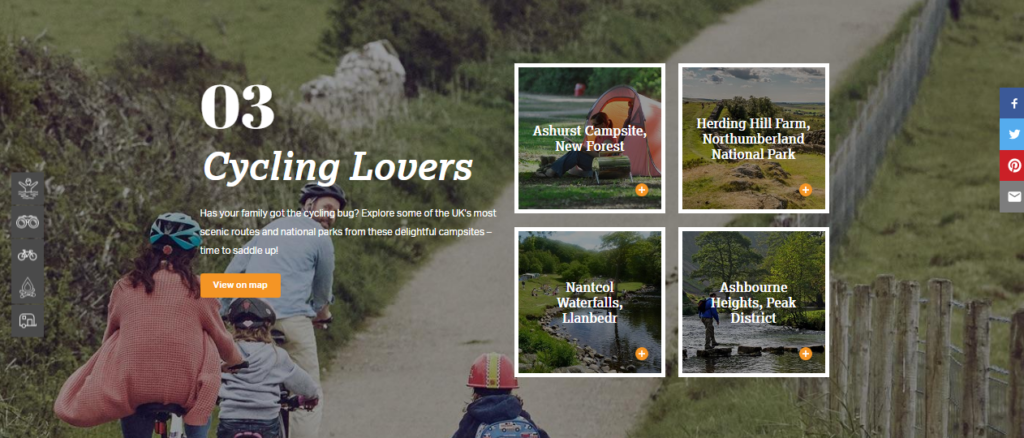 Revenue-wise, our combined activity provided the brand with a summer to remember. In comparison to the first twenty weeks of the last financial year, total sales rose by 11.2%, revenue from retail services (such as bike repairs and car -part fitting) increased by 18.3%, and overall revenue went up by 4.8%.
Another significant action by the brand was their perfecting of their in-store collection services. 85% of all digital orders are now picked up in Halfords stores, which is important for a brand who specialise in items difficult to ship. The availability enables customers to enjoy the benefits of easy online purchasing whilst minimising the hassle of delivery.
It's always great to see our clients gain the recognition their efforts deserve, and we're excited to how our brands' successes will be received in the future!
Interested in how we can help your brand flourish online? Explore our range of digital services.