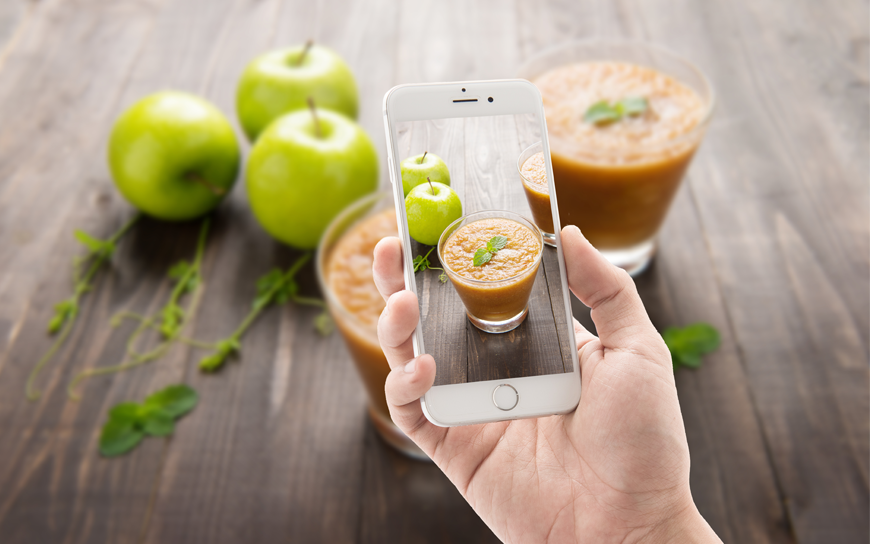 With over 300 million global users, and a user base consisting largely of high-income millennials, advertisers have long been waiting for the opportunity to advertise their visual content on Instagram. Thankfully, this is now becoming a reality for marketers of all sizes…
The benefit of advertising on Instagram
Everyone recognises the value of Instagram as a beautiful, visual hub which allows for real-time content sharing. However, what some may not realise is the potential of utilising the platform as part of a paid strategy.
With organic reach dropping, Facebook advertising has increasingly become an intrinsic element of social media planning – but recent results released by Instagram suggest that money would be well invested in this photo-sharing channel too. Instagram has reported a click-through rate of almost double that of Facebook for August, at 1.50%*. It would seem that this long awaited change will bring big profits for Facebook indeed…
Who can advertise on Instagram?
Previously, Instagram advertising favoured large companies with substantial advertising budgets – much to the dismay of many smaller businesses. The previous method of buying ads was also rather outdated, with ads purchased from Instagram's sales team. However, Instagram ads are now being brought into the 21st century and will now be available through a new API as well as Facebook power editor.
Unsurprisingly, since Facebook bought Instagram in 2012, the new system is set to be similar to the self-service format of Facebook advertising – allowing anyone to advertise their content on the platform, and have more control over the process. Automation should also help to reduce the costs associated and should present opportunity for both small and large scale businesses (and budgets!)
What do Instagram ads look like?
Instagram ads are available in standard Instagram formats; this includes a 612x612px square image, or a short 15 second video. Additionally, carousel adverts are available – mirroring the introduction of carousel ads in Facebook. According to Facebook, these are seeing great success from an ROI perspective, so are definitely worth exploring within Instagram too:
'[Facebook] Advertisers have seen carousel link ads drive 30-50% lower cost-per-conversion and 20-30% lower cost-per-click than single-image link ads…'
Instagram ads appear within the feed, amongst other visual content shared by accounts that a given user follows. In order to ensure transparency, a 'Sponsored' icon appears in the top right-hand corner, along with your chosen call-to-action at the bottom. When clicked, this call to action takes the user to the URL specified when setting up the ad.
Targeting Instagram ads
As previously mentioned, there are many young and affluent individuals using Instagram – user demographics convey an ideal audience for many companies and marketers. Whilst this generalised overview paints a positive picture – as with any form of advertising – relevant, precise targeting can really help to optimise ad performance.
Up until now, limited targeting has been available on Instagram – allowing advertisers to specify an audience based on basic demographics including age, gender and country. However, the new system will now integrate with Facebook to provide more detailed user insights, enabling marketers to more accurately target their ads to a relevant audience. In turn, this ensures that users are exposed to content that is valuable to them; this is a win-win approach and helps to create greater value for both parties.
Monitoring performance
The Instagram Ads API will offer greater flexibility over every aspect of advertising within the platform – from scheduling, to targeting and optimisation. Arguably one of the most valuable aspects of the new system is the ability to access and analyse detailed campaign performance data. Again, this will be similar to the data displayed in Facebook Ads Manager and will allow advertisers to measure the success of their efforts.
When will it be available?
Whilst the date of when the API will become universally accessible remains unknown, the company are currently in an expansion phase. They are increasing the number of advertising partners that they work with in preparation for the wider launch.
It is also now possible to create adverts that appear on Instagram through Facebook Power Editor when using the Mobile App Installs or Clicks to Website objectives. In the coming weeks, we can't wait to begin testing the performance of these ads across a number of clients…
*Source: http://finance.yahoo.com/news/instagram-ads-exceed-facebook-click-140623223.html