Join Fusion's SEO team as they round up last month's major industry updates.
GOOGLE'S DE-INDEXING ISSUES
At the start of April, Google was found to have had with de-indexing pages for many sites, with both Moz's and SEMRush's Google ranking trackers picking up on a change in page rankings across the web.
Google also seemed to have an issue with fully resolving this. After confirming on 10th April that this issue was fully resolved, many users still reported having issues with getting their pages indexed again. We have since received notification from Google that these issues have now been resolved.
GOOGLE SEARCH CONSOLE ADDS ANDROID APP TO SEARCH APPEARANCE FILTERS
On 8th April Google announced, via their Webmasters Twitter account, that users with an Android app associated with a website will now have the ability to filter the app's performance within the performance report, via the search appearance filter.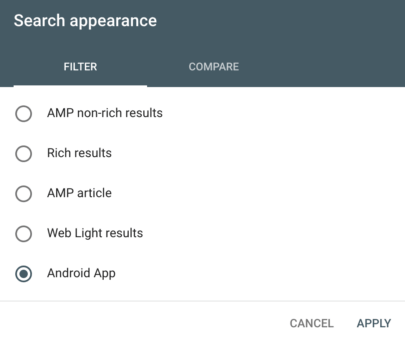 Activating this filter will display the clicks, impressions, CTR and average position for the sites Android app.
NEW GOOGLE DISCOVER PERFORMANCE REPORTS
Google Discover was released in September 2018, as an upgrade of Google Feed. Google Discover delivers relevant content to a user based on their interest and browsing habits, including articles and video, along with featured snippets of information from different sites.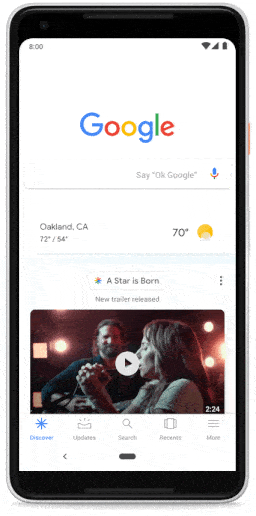 Within Google Search Console, a new performance report is now available, showing how sites perform within Discover. This is only available to for properties that have reached a threshold number of Discover impressions in the past 16 months.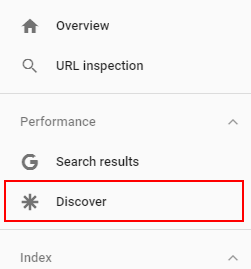 This performance report will allow users to view Discover performance within the same format as the current search report, including filters and dimensions such as country and page.
CREATE CUSTOM SHORT URLS IN GOOGLE MY BUSINESS
Google My Business users now have the ability to create a short name and URL for their business profile. Short URLs will be in the format of "g.page/[yourcustomname]", and will make it easier to customers to access a business' profile directly.
GOOGLE MAY RELEASE PAID FEATURES FOR GOOGLE MY BUSINESS
Google My Business users started receiving questionnaires from Google this month, asking how much they would pay for services are already provided for free within Google My Business, such as business listings. The questionnaires also provided a list of packages that may become available for users to purchase in the future, asking users which one they would prefer.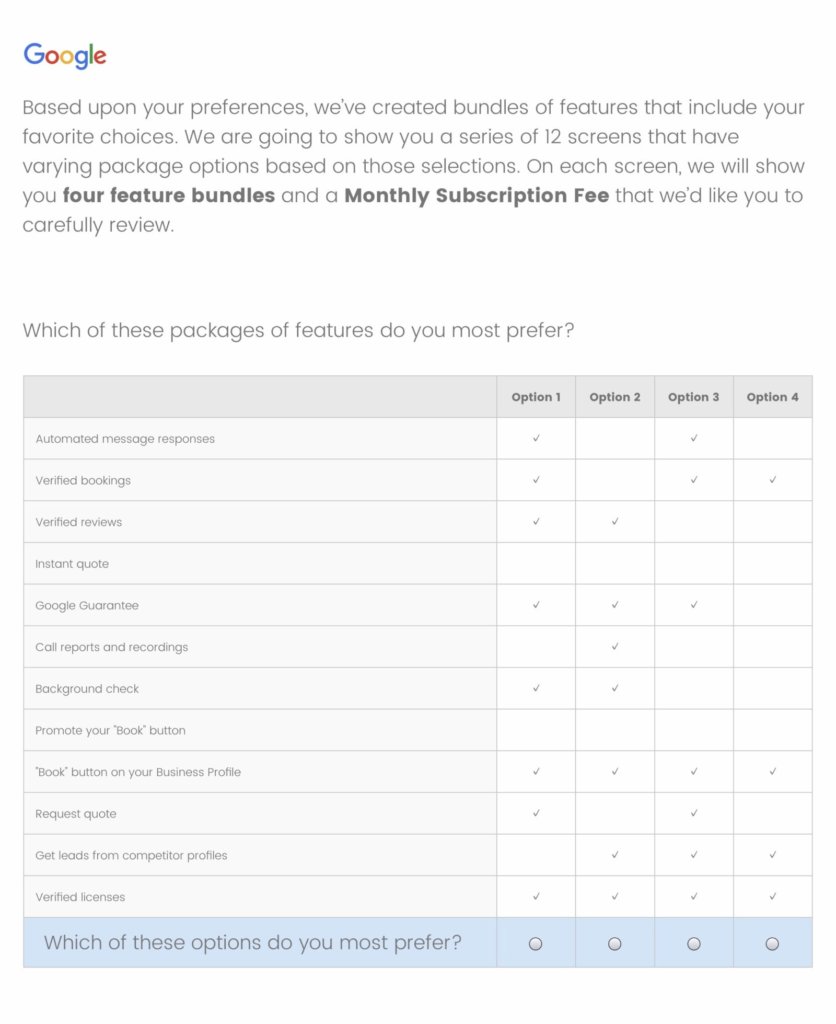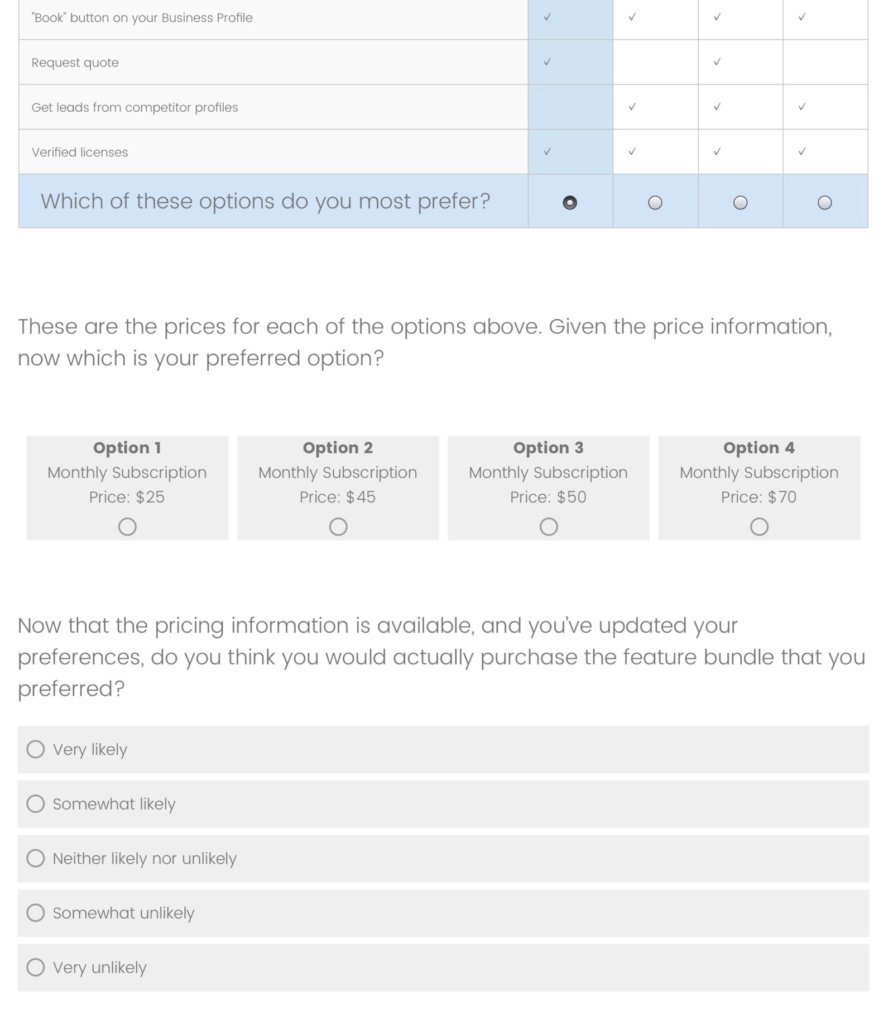 Google also provided a list of the features within the packages they think could enhance a business' presence, which may be added as paid services in the future. These include:
Promoted map pin: Show up prominently on Google Maps when a customer is looking at a map where your business in located
"Book" button on your Business Profile: Get an extra button on your business profile titles "book". Google shows customers your availability (synced with your calendar system if you have one). Customers can either confirm a booking or request a timeslot.
Promote your "book" button: Get a "book" button on the Google.com search results, in addition to your Business Profile.
Verified reviews: Google verifies your reviews and shows an indication to consumers that your reviews are verified to help build trust in your business.
Remove ads from your Business Profile: Ads from other businesses will not appear on your Business Profile.
Verified Licenses: Google verifies your trade licenses and displays your verified licenses on your Business Profile.
Request quote: Get a "request quote" button on your Business Profile. Customers will enter details about their job. Requests come to you as a message in the Google My Business app.
Automated message responses: Answer some frequently asked questions (hours, services offered) so Google can respond automatically to customers on your behalf.
Automated response for reviews: Create messages so Google can automatically respond on your behalf to customers who leave a review.
Call reports and recordings: Get access to reports and recordings for all of your calls from Google My Business. This lets you evaluate quality and volume.
Google search results placement: Show up in a section near the top of the list on the Google.com search results.
Google customer support: Google's customer support team helps you troubleshoot and get the most from your ad and Business Profile.
Offers: Promote a special offer or discount on your Business Profile.
Google Guarantee: Get a badge of trust on your Business Profile. If a customer isn't satisfied, Google will give them their money back.
Get leads from competitor profiles: When a customer messages a business that offers the same service as you, Google will show your business to the customer so they can message you too. This will help you get more leads from Google.
Video on your Business Profile: Shows a video of your choice on your Business Profile to help customers learn more about your business.
Instant quote: Respond to customer quote requests with an automatic quote. You can customise the quote based on the details on the job.
Background check: Google performs a background check on your business, and shows this to consumers to build trust in your business.
Verified bookings: Google automatically tracks the bookings you've received from Google calls and messages, and shows this number to customers.
Featured review: Choose a review to display at the top on your Business Profile.
This is an extremely extensive list of features that Google is considering providing to paid users, with many features that will provide a large benefit to a listings local search presence.
GOOGLE DATA STUDIO UPDATES
Google Data Studio rolled out many new features over the past month, including:
Recent weeks also saw the implementation of chart drill-down, allowing users to define hierarchies within Cartesian charts, and allow these charts to be switched between hierarchies on view mode, such as switching from an annual view, to a monthly view, to a daily view.
Within the above chart, users can see sessions by month, by right clicking on the chart or using the charts component heading, users will have the ability to drill up (view sessions by year), or drill down (view sessions by day). Users will also be able to apply a sort to these results.